Salcura
Discover the Salcura selection of skin care, body care and hair care. Remember to create a brand alert so that you hear about Salcura offers and sales.
16 products found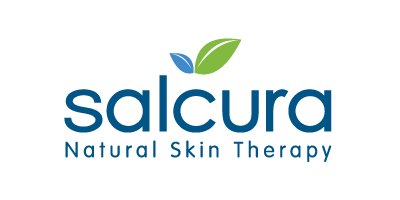 It is because of the Salcura range that many sufferers of allergy-prone skin have received a sense of relief and help with their problems for over 10 years. The people at Salcura believe in the skin's self-healing capacity – also known as homeostasis. This is dependent on a healthy supply of nutrients, which is why you will find that their products are jam-packed with natural oils and extracts to help the process along as much as possible.
But it doesn't stop there – Salcura have also utilized the use of colloidal solutions. For example, blood and other fluids that belong to the body are colloidal in nature. Salcura have mimicked this with their sprays; the bio-availability of nutrients is a lot easier to be absorbed by the body, making them a more effective treatment.
All products are dermatologically tested, meaning they can be used on even the most sensitive of skin.
Where is the best place to buy Salcura products online?
Salcura products can be bought online in the US from Allbeauty and Look Fantastic.
Whether you're looking for skin care, body care or hair care, Cosmetify is here to help. We cut down the search time so you can easily compare prices of all your beauty must-haves in an instant. Find where they are being sold for the lowest price and restock your beauty cabinets at a fraction of the cost.
Is your favorite Salcura product out of stock? Don't panic, simply sign up for an alert and we'll let you know the second it's back.
Frequently Asked Questions about Salcura
Am I going to find parabens in their ingredient list?
Their entire range is paraben-free.
Do Salcura have their products approved or tested by Dermatologists?
Yes, all of their products are claimed to have been Dermatologist tested (i.e. by specialist skin care physicians).
Are the ingredients used in these products 100% vegan-friendly?
Most Salcura products showcased on our site are vegan-friendly. Browse the selection by choosing the 'vegan' option in the filters at the top of the page.
Will I find alcohol in any of their products?
When possible, they create products that are alcohol-free.
Do their products contain phthalates?
Some of their products are phthalates-free and can be found by using our site filters.
Will I find sulfates in Salcura products?
Some of their formulations contain sulfates (or sulfates). You can remove these by using our filters.
Paraben Free
Natural
Dermatologically Tested