Plant Apothecary
Discover the Plant Apothecary selection of body care and skin care. Don't forget to add a brand alert so that you are first to know about Plant Apothecary promos and sales.
2 products found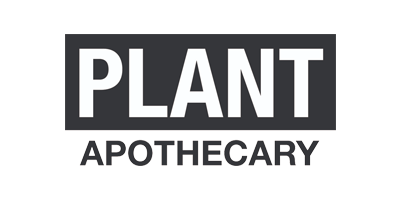 Year after year, we're getting more environmentally conscious and health conscious in general, which is why it's so crucial to have products that are not only kind to the earth but kind to you.
The creators of Plant Apothecary created this brand of unisex organic beauty, grooming and bath products because they believe love should go into everything and these products certainly aim to promote self-love. Married couple and owners Holly and Bjarke have come up with this safe yet affordable product line that is for all skin, no matter your skin concern or complexion – you'll be able to reap the rewards of these purifying and moisturizing formulas.
Simple, effective and friendly to your skin; what's not to love? Top products from this brilliant brand will include the amazing Not A Spot Acne Treatment Mask that will gentle treat blemishes and draw out impurities. Plus the free radical fighting Matcha Antioxidant Face Mask that will purify and soothe your skin. Treat your skin with Plant Apothecary and put your skin first.
Where can you get Plant Apothecary products in the US?
Plant Apothecary can be bought from a number of leading stores in the US, such as Selfridges.
From body care or skin care, compare prices across the web to find the cheapest place to order your favorite Plant Apothecary products.
Frequently Asked Questions about Plant Apothecary
I want to buy silicone-free products. Do Plant Apothecary have any?
Plant Apothecary do not include silicone in their product ranges.
Do they make phthalates-free products?
They are a 100% phthalates-free brand.
Are they free from sulfates (sulphates)?
These products are formulated without the use of sulfates.
Lots of noise about parabens these days, is this a paraben-free brand?
Their entire line of products contain no parabens.
Are Plant Apothecary formulas and products cruelty-free?
None of their raw materials or finished products are tested on animals so their status is cruelty-free!
What is the company's Fair Trade policy?
Plant Apothecary subscribes to the highest standards whenever possible.
What's the vegan-friendly status of Plant Apothecary products?
Most of the Plant Apothecary products featured on our site are not vegan-friendly, but you can view those that are by simply looking for the vegan icon on the relevant product page.
Organic
Silicone Free
Petroleum Free
Phthalates Free