Nikos
Embrace the Nikos collection of fragrances. Remember to create an alert so that you hear about Nikos offers and discount codes.
1 product found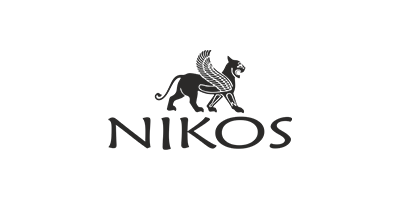 Nikos is a fashion and fragrance brand that looks to the past more than most for inspiration. Because while the aromatic compositions themselves date back to 1994, it's ancient Greece that provides the creative impulses for Nikos' unique designs and formulations.
Their potent, virile and passionate creations follow in the path of the myths and legends that once dominated the Mediterranean. Hellenic ideals of physical perfection, powerful beauty and wholly uncompromising character come together to form ranges that are timeless.
Just as Nikos' apparel and aesthetic centers on the absolute beauty of a human body brought to physical perfection, so too does its range of perfumes showcase blends and aromas that transcend their ingredients.
Nothing sets off the modern man's wardrobe like a sensory creation that's suggestive of something rawer, purer and more primal. And that's where Nikos enters the scene, with its impeccably refined and sophisticated expressions of some intrinsic and fundamental truth. We can't turn the clock back to see ancient Greece in its full glory and primacy, but we can access a little of its timeless power in the most unlikely of places: our own personal style.
Where can you get Nikos products in the US?
You can buy Nikos products from a variety of stores in the US, including The Perfume Spot.
But with such a saturated market, it can be tricky figuring out which is the best place to buy Nikos products for the cheapest price. That's where we come in. Cosmetify helps by showcasing all the prices from multiple stores and letting you order online. This means we compare the costs so whether you're looking for fragrances, you can easily find the cheapest price on all your favorite bits and bobs.
Is your favorite Nikos product out of stock? Don't panic, simply sign up for an alert and we'll let you know the second it's back.