Mustela
Enjoy the Mustela assortment of skin cleansers, day creams, sunscreen for the face and more today. Make sure that you create a brand alert so that you never miss the brand's discounts and deals.
Refine By
Sunscreen & Self Tan Sale
12 products found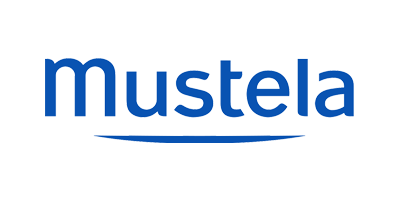 With their products containing 95% naturally-derived ingredients, Mustela has become one of the most trusted skin care brands for adults and children alike.
The brand is committed to helping keep skin healthy for all ages and no matter how sensitive. They ensure that this philosophy is maintained by choosing to use only the safest and most effective ingredients within their formulations. Their main focus is to use primarily natural ingredients, ensuring that there are no common skin care nasties included.
Offering a variety of different ranges, Mustella provide solutions for normal, dry, very sensitive and atopic-prone skin types – each of which contains specialized ingredients. For example, the normal skin care range includes the likes of avocado perseose, while the dry skin care range utilizes schisandra. Mustela promise that their products are 100% hypoallergenic, contain 0% parabens, phthalates or phenoxyethanol, so you can rest assured that you'll find no nasties in this collection.
Discover everything from the Cleansing Milk to the Hydra Bebe Body Lotion here at Cosmetify and indulge in your softest skin yet.
Where is the best place to buy Mustela products online?
Mustela can be bought from a number of leading stores in the US, such as Walgreens.
From skin cleansers, day creams, sun protection for the face plus others across the spectrum, compare prices across the web to find the cheapest place to order your favorite Mustela products.
Frequently Asked Questions about Mustela
Are their products phthalates-free?
They are a completely phthalates-free brand.
Lots of noise about parabens these days, is this a paraben-free brand?
100% of the products we feature from Mustela are paraben-free.
My skin is quite sensitive, are Mustela hypoallergenic?
Mustela products are Hypoallergenic which is a term used to refer to a product that is unlikely to cause a reaction.
I want to avoid products that contain alcohol. Can I buy from Mustela?
Most of their products are alcohol-free, which means no alcohol or alcohol-based ingredients are used in the formulas.
Artificially fragranced products are known to cause irritation. Are these products fragrance free?
A lot of the Mustela range is formulated fragrance-free. Narrow the search by using our sort by options.
Phthalates Free
Paraben Free
Hypoallergenic