Matis Paris
Shop the Matis Paris assortment of day creams, anti-aging skin care, face oils & serums and more today. Make sure you add a brand alert so that you always get informed about brand deals and promotions.
1 product found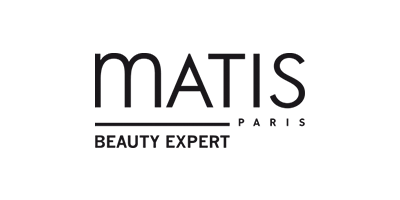 Discover healthier, more radiant skin with the salon beauty brand Matis.
This Parisian company has earned its international status by creating and formulating only the finest, chicest skin care products for all skin types, tones and textures. Becoming the go-to company for everyday women and salon experts alike came naturally to the renowned skin care company – thanks to their luxury ingredients, chic packaging and ingenious formulations. Refining their knowledge and expertise for over 74 years, Matis have nailed the perfect combinations for results-driven products.
Gifting you with professional formulations and treatments, Matis allows you to bring home that salon feeling and achieve a spa-like skin finish within the comfort of your own bathroom. The diverse range tackles common skin problems to leave the user with a refined, revitalized and refreshed feeling that induces undeniable confidence.
Browse through the many product lines of Matis to unlock a radiant new you.
Where is the best place to buy Matis Paris products online?
You can buy Matis Paris products from a variety of stores in the US, including Beauty Bay.
Find the cheapest place to buy your day creams, anti-aging skin care, face oils & serums plus others across the spectrum online by using Cosmetify.
Frequently Asked Questions about Matis Paris
Is Matis Paris a silicone-free brand?
This is a completely silicone-free brand.
Are Matis Paris products fragrance free?
There's no potentially irritating artificial/synthetic fragrances with Matis Paris.
Are these products free from Sulfates?
Matis Paris products do not contain Sulfates.
Are Matis Paris vegan-friendly or do their products contain ingredients derived from animals or animal by-products?
Matis Paris are vegan-friendly, so no animal by-products or animal-derived ingredients are used in their product lines.
Is Matis Paris alcohol-free?
There are only a few Matis Paris products that contain alcohol. All the rest are completely alcohol-free.
Are these products Paraben-free?
Parabens are used in a few of their product formulations (you can use our filters if you want to remove these), but they are a mostly paraben free brand.