Kora Organics
Embrace the Kora Organics collection of face oils & serums, body oils, hand creams & lotions plus others across the spectrum. Be sure to sign up with us so that you are first to know about product offers and sales.
Refine By
Sunscreen & Self Tan Sale
6 products found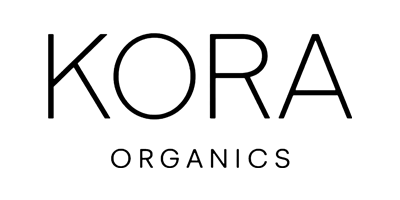 Created and founded by international model, Miranda Kerr, Kora Organics is set to be everyone's new favorite skin care brand, and with good reason too.
This cruelty-free, vegan and all-natural brand utilizes some of the most elite, skin-loving ingredients to beautify your complexion. Kora Organics understands the importance of maintaining a healthy visage, which is why they combine the likes of noni extract, rosehip oil, sea buckthorn oil and green tea within their products for results that actually show.
Miranda started the brand back in 2006 and has since been creating influential skin care remedies that are loved for their effectiveness and kind-to-skin nature. The company itself is founded on the values of making a transformative difference to people's skin whilst offering a healthier alternative to other skin care brands that are currently on the market.
Each product has been created in tandem with a team of researchers and consultants in microbiology, aromatherapy and organic chemistry who specialize in organic and natural formulations, meaning your skin is always receiving the very best treatment.
Why We Like Kora Organics
"When a Victoria's Secret Angel releases a skin care line, we pay attention. Uncovering the secret to runaway-ready skin, Miranda Kerr has created a wholesome skin care range that is totally vegan, cruelty-free, and is made using all-natural ingredients. The result? Happy, healthy skin that glows like a real-life VS model. Looking for a new skin care fave? Our go-to is the Kora Organics Noni Glow Face Oil."
Ellie Child
Where can you buy Kora Organics products in the US?
Kora Organics products can be bought online in the US from Sephora.
From face oils & serums, body oils, hand creams & lotions and more, you can easily find everything you're looking for here at Cosmetify. We go the distance and compare prices across the web to help you find the best, cheapest place to order your favorite products. We even show you shipping costs so there's no shock once you get to the checkout.
We also showcase shipping cost and associated deals, so you can find the best prices for your favorite beauty goodies in one place.
Frequently Asked Questions about Kora Organics
Do Kora Organics use silicone in their products or formulas?
Kora Organics products are all silicone-free.
I only shop fragrance-free brands. Are Kora Organics suitable for me?
The brand doesn't use any added fragrance.
I don't want to buy products containing phthalates. Can I shop from Kora Organics?
They are a completely phthalates-free brand.
Are Kora Organics sulfate free?
Kora Organics products are produced without the use of Sulphates.
These days, many brands avoid using Parabens in their formulas. Do Kora Organics?
Their product formulas do not contain Parabens
Does Kora Organics use mineral oil in their products?
Where possible, Kora Organics do not put mineral oils in their products.
What's the cruelty-free status of products made by Kora Organics?
Kora Organics is a cruelty-free brand. To our knowledge it does not test on animals, nor does it ask others to do so on its behalf.
I'm vegan and only use vegan-friendly products. Is Kora Organics suitable for me?
While the majority of Kora Organics products are free from animal by-products, the brand's product line is not entirely vegan-friendly. This is because a handful of their formulations may contain ingredients of animal origin. Their vegan-friendly products listed on our platform are clearly marked as so.
What country are Kora Organics products manufactured in?
The products are made in Australia.
Organic
Silicone Free
Fragrance Free
PEG Free