2 products found

KMS was founded in 1976 by Kornfield, Mazotta and Smith in California and since then has had more than 40 years of innovation and uniquely formulated products. They aim to give consumers superb style with high quality, powerful products and this begun with a styling and setting gel in 1978 until they introduced heat protecting products and many more.
They explore the trend of eclecticism: an influx of different cultures bringing their own authentic flavors to urban hotspots around the world. Discover the styles, looks and inspiration behind the cities of Amsterdam, San Francisco and Melbourne. And even looking to places like the runways, urban fashion districts and the streets to help with their creative process.
Their products are organized into START. STYLE. FINISH. Simply because that is the way people create and you'll always know what KMS product you need to achieve your hair goals. START will prime wet or towel-dried hair, the STYLE range will shape, mold and craft your style and FINISH, the last step will hold and protect your hair from humidity for up to 3 days.
Why We Like KMS
"When we can't get to the salon, we love using professional quality products like the ones from KMS. The gang at Cosmetify enjoy their wide range of hair styling and hair care items, including curl-enhancing creams, texturizing salt sprays and ultra-hydrating conditioners. No matter your hair type or hair concern KMS have got you covered. "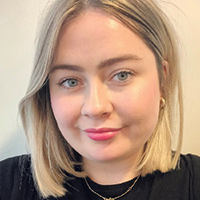 Written by Rebecca Jenkinson, Beauty Editor
Where can I buy KMS products online in the US?
KMS can be bought from a number of leading stores in the US, such as Cosmetify.
Frequently Asked Questions about KMS
Are they an animal-friendly/cruelty free cosmetic brand?
KMS are a cruelty-free brand. This means their manufacturing and testing processes are completely free from animal testing.
Is KMS Dermatologically tested?
Yes, although it doesn't guarantee that their products will be suitable for your skin, it does mean they should be less likely to irritate.
I do not wish to buy products containing mineral oil. Can I shop from KMS?
Where possible, KMS do not put mineral oils in their products.
Are their formulas and products free from silicone?
Only a few of their products contain silicone. The rest are silicone-free and you can browse through them by using our site filters.
Are there Sulfates in their formulae?
A high percentage of KMS products showcased here are sulfate-free. Use our filters to narrow down the options.
Are their products 100% fragrance free?
Many of their products are listed as fragrance free. Shop this option by using our sorting options above.