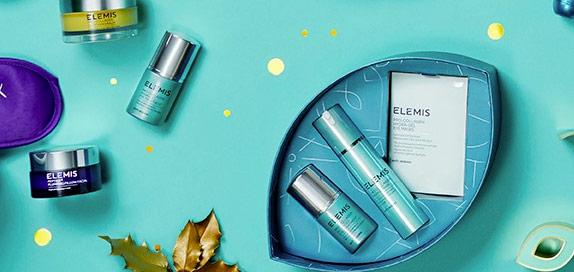 ELEMIS Pro-Collagen
Sorry, we currently have no products for ELEMIS Pro-Collagen at this time. Sign up for updates below.
You've probably heard collagen discussed in skin care, but you may not know too much about it. The central ingredient behind Elemis' anti-aging range is the key to maintaining a youthful complexion; to put it simply, when you stop producing collagen, your skin begins to sag and wrinkles start to appear.
Unfortunately our collagen production decreases at 25, therefore we're always fighting a losing battle as we approach middle-age. Elemis are your ally in this battle: they produce collagen-based skin care that replenishes your collagen levels. This means your skin stays firmer, plumper and fresher for longer - it really is the range of youth.
Using a combination of scientific methods and a deep sea formula, Elemis formulated a range that revitalizes aging skin. They discovered that dehydration is also linked to aging skin, so they tailored each formula to deliver hydration into a dry complexion.
Boundless knowledge and expert formulas resulted in an award-winning collection that is clinically proven to hydrate, plump and tighten the skin. It really is the range that allows you to feel more youthful than ever.