Why We Like Dr. Barbara Sturm
"Just like the good doctor herself, Dr. Barbara Sturm is a brand that boasts no shortage of pedigree. That, of course, wouldn't be reason alone for us to embrace it, so it's just as well that the range delivers on the promise implied by its background, with each formula centred on innovative skincare science that triggers a brilliantly transformative effect on complexions."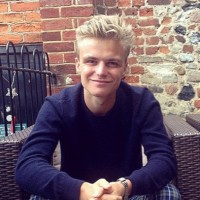 Written by Alex Bryson, Content Editor
48 products found

As a renowned aesthetics doctor in her native Germany, the eponymous Barbara knows all about creating uncomplicated – yet exceptionally effective – skincare regimens. From the start, her career was one marked by bold, original thinking. The 'Kobe Procedure', for instance – named after the late NBA star – pioneered the use of the patient's own blood cells to rapidly accelerate the healing process.
Innovative ingredient science is at the heart of everything she and the brand does, with each individual remedy specifically chosen for its proven properties and superior clinical efficacy.
The result? Hydration, nutrition, regeneration and glow, all wrapped up in one super-powered blend. And, better still, no toxic, harmful or aggressive ingredients anywhere within the range, meaning that they're all as safe and healthy as they are skin-boosting.
At every stage, Dr. Barbara Sturm has striven to challenge both overly aggressive methods and staid conventional wisdom.
Where is the best place to buy Dr. Barbara Sturm products online?
You can buy Dr. Barbara Sturm products from a variety of stores in the US, including Sephora, Mr Porter and Neiman Marcus. Other places to buy products include Selfridges, Revolve and more.
Frequently Asked Questions about Dr. Barbara Sturm
Are Dr. Barbara Sturm products free of irritating artificial/synthetic fragrance?
None of their products contain synthetic fragrances.
Do they ever test their formulations or end product on animals?
Their product line is 100% cruelty-free. As such, Dr. Barbara Sturm never tests products or formulations on animals.
Should I shop their products if I am going mineral oil-free?
They create mineral oil-free products whenever possible.
Lots of negativity surrounding parabens lately, do they feature in these product?
Some of their products contain parabens so Dr. Barbara Sturm aren't classified as a paraben-free brand. See their 'free-from' products by using our 'sort by' options.
I don't like products that contain Sulfates. Are these products free from this ingredient?
Some of their products contain sulfates (or sulfates). Filter these out by using our filters above.