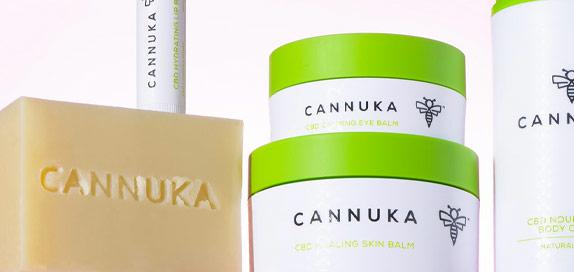 CANNUKA
Discover the CANNUKA assortment of body balms, body creams, eye creams & gels and other products. Make sure that you sign up to our alerts so that you are first to know about product promos and sales.
1 product found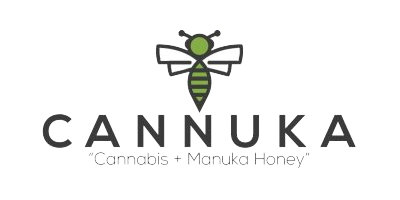 It's all in the name. CANNUKA takes two natural, skin-loving ingredients – cannabis and Manuka honey – and combines them to create something truly unique and optimally effective.
CANNUKA is the first legitimately new idea in the beauty and health industry in decades. Believing that the best products are simple, natural and only include essential beneficial ingredients, CANNUKA is both modern and timeless.
Founder, Michael Bumgarner is dedicated to delivering health and well-being through nature. Having grown up on a farm in rural Ohio, he had an early interest in legitimizing industrial hemp cultivation and a passion for the health benefits of CBD. Today, CANNUKA is the brand paving the way for legalizing the benefits of cannabis, and they have no plans on stopping any time soon. With their breakthrough natural product line already pushing the boundaries of both the skincare and medical cannabis industry, Michael is more than ready to expand the CANNUKA line-up in the future.
Why We Like CANNUKA
"CANNUKA is the beauty brand busting the stigma around cannabis as it celebrates its beauty benefits instead! Every product in their line-up is powered by a fusion of CBD (derived by hemp so it's non-psychoactive) and Manuka honey, so that you can indulge in natural skincare that heals, soothes, calms and repairs your complexion."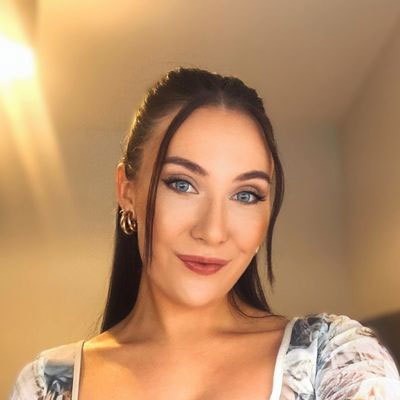 Written by Carly Cochrane, Beauty Editor
Where can I buy CANNUKA products online in the US?
You can buy CANNUKA products from a variety of stores in the US, including Skinstore and Macy's.
Frequently Asked Questions about CANNUKA
I don't like products that contain Sulfates. Are these products free from this ingredient?
CANNUKA products do not contain Sulfates.
Lots of negativity surrounding parabens lately, do they feature in these product?
There are no products from this brand in our database that contain parabens.
Are CANNUKA formulas and products cruelty-free?
CANNUKA are a cruelty-free brand. They never test their products or ingredients on animals.
In which country do CANNUKA make their products?
CANNUKA products are manufactured in Ohio, the USA.
CBD Oil
Gluten Free
Sulfate Free
Paraben Free