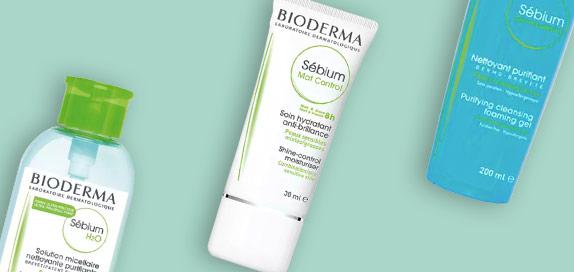 6 products found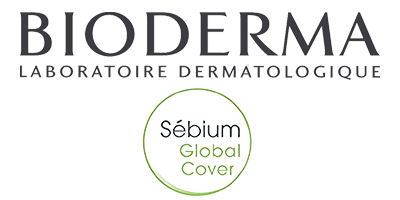 Put the health of your skin first with the popular Bioderma Sébium skin care range.
Bioderma are committed to protecting and preserving your skin's natural balance with a variety of targeted products for every skin type and age. By upholding the strictest standards in dermatological safety and tolerance testing, you can rest assured your skin is in good hands.
Their Sébium collection is just one of their impressive ranges. Tailored for combination, oily and acne-prone skin, the Sébium selection contains products to tackle blemishes, blackheads and oiliness head on. Each formula is easy-to-use and helps strengthen, hydrate and purify your complexion.
Formulated with adolescent skin in mind, the products in this range are gentle enough for teen skin and work throughout adulthood. Discover products recommended by dermatologists, including foaming gel cleansers, spot treatments and mattifying moisturisers. Their everyday formulas seamlessly fit into daily skin care routines to ensure healthy-looking results.
Browse the collection today at Cosmetify.
Why We Like Bioderma Sebium
"Finding the perfect oily skin solutions can be tricky, but not when Bioderma enter the chat. Their Sébium range is specifically tailored towards combination, oily and acne-prone skin types. And here at Cosmetify, we love their clarifying and cleansing solutions as they help nourish the skin, while ensuring a clear, hydrated and healthier-looking complexion.  "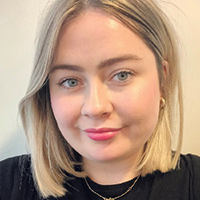 Written by Rebecca Jenkinson, Beauty Editor
Where can you get Bioderma Sebium products in the US?
A range of Bioderma Sebium products are available to buy online from US stores, such as Walgreens.
Frequently Asked Questions about Bioderma Sebium
Have Bioderma Sebium products been tested by a Dermatologist?
Yes, these products have been reviewed and tested by a skin care practitioner (dermatologist).
Is Bioderma Sebium a hypoallergenic brand?
There's always the potential for a person to react differently to another, however most Bioderma Sebium products on Cosmetify are claimed to be hypoallergenic, so there's less chance of a negative reaction to stuff in their range. Use the filters above to view these specific products.
Are Bioderma Sebium products free from Parabens?
Most of their product line are made without parabens, use our filters to view these products.