BeYou
Enjoy the BeYou line up of body balms, body creams and hand wash & sanitisers. Make sure you add a sale alert so that you never miss their discounts and deals.
2 products found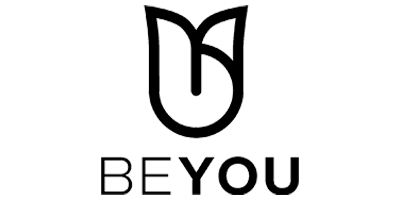 It's time to celebrate period positivity and easily manage your menstrual cramps with the natural solutions from BeYou.
Co-founded by siblings Krutika and Hemang Patel, this female hygiene brand focuses on empowering people with periods. They have shrugged off any negative taboos and have created an open, positive approach to all thing's menstruation. Discover their wide range of wellness products that promise to banish pesky period pains every month without any chemicals.
BeYou challenge everyday assumptions about menstrual treatments by combining science-backed formulas with natural ingredients. Their discreet, easily concealed products are a great way to help naturally ease aches, pains and cramps. Not to mention, their nasty-free formulas avoid using harmful chemicals and instead use vegan-friendly and cruelty-free solutions.
Browse the wide collection today at Cosmetify and discover everything from period patches to CBD muscle balms and drops, as well as reusable Menstrual Cups – all of which help manage your menstrual cycle in a unique and personal way.
Why We Like BeYou
"Sadly, cramps, aches and pains are a natural part of menstruation. But what if there was a natural solution that didn't involve medication? In walks in BeYou. We love this natural feminine hygiene brand that focus on easing our pains without any nasty formulas. From CBD Muscle Balms to monthly pain patches, there's something to suit everyone. "
Rebecca Jenkinson
Where is the best place to buy BeYou products online?
BeYou can be bought from a number of leading stores in the US, such as Beauty Bay.
Cosmetify shows you prices from multiple stores and lets you order your favorite body balms, body creams or hand wash & sanitisers online for the best price.
Frequently Asked Questions about BeYou
Is BeYou cruelty-free?
BeYou is a cruelty-free brand, meaning it does not engage in the practice of animal testing for any of the formulations in its product line.
I am a Vegan. Can I use BeYou products?
Not all of BeYou products are vegan-friendly, but some are made without animal-derived ingredients or by-products and are suitable for vegans. Where applicable, this is highlighted on the product page.