Anatomicals
Discover the Anatomicals array of bath & shower gels, clay & mud masks, conditioners and other products. Don't forget to sign up with us so that you never miss their promos and sales.
1 product found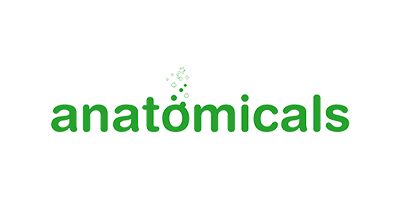 Anatomicals is a funky and fresh brand, bringing a bit of fun and playfulness to the beauty market and your bathroom cabinet. Their bottles are decorated with puns that'll have you giggling with every use and the formulas inside are guaranteed to spark just as much joy. From their facial cleansers to their hand creams, each product is lovingly made and here to take your cleaning ritual from boring to a little bit bonkers…
These bottles and tubs of joy are the perfect way to kick off or end your day. Made free from animal testing and parabens, their friendly formulas are simple yet effective and promise to cleanse not only your body but your mind and soul.
Whether you're looking for a body wash that'll leave your body energized and tingling or a hair gel that'll tame that barnet of yours, Anatomicals is the place to come for witty and wonderful beauty products.
Why We Like Anatomicals
"Anatomicals are super fun brand we like to pick up when we want to add a little brightness to our bathroom cabinets. They have a range of goodies including face masks and pore strips which help cleanse and clear the skin. We like that each product is housed in brightly colored packaging and has a fun pun to make you smile. Plus, they are purse-friendly so won't break the bank!"
Rebecca Jenkinson
Where can you get Anatomicals products in the US?
Products by Anatomicals are sold in the US at leading, well-known online stores, such as Harvey Nichols.
We compare prices from across the web, meaning you can easily find the cheapest place to buy bath & shower gels, clay & mud masks, conditioners and more besides by Anatomicals.
Frequently Asked Questions about Anatomicals
Am I going to find parabens in their ingredient list?
You will not find parabens appearing in any Anatomicals product ingredients list.
What is the Anatomicals policy on animal testing and their cruelty-free status?
Anatomicals is a cruelty-free brand, meaning it does not engage in the practice of animal testing for any of the formulations in its product line.