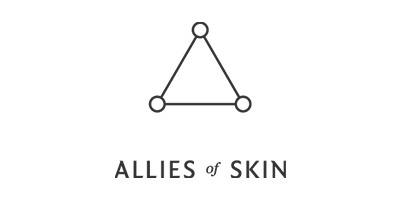 Allies of Skin
Enjoy the Allies of Skin array of day creams, face oils & serums, anti-aging skin care plus others across the spectrum. Be sure to add a brand alert so that you never miss their offers and discount codes.
6 products found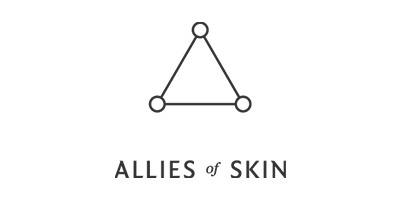 Founded by Nicolas Travis, a previous acne sufferer, Allies of Skin is a simple, gentle and effective brand that focuses all their attention on skin healing.
Allies of Skin boasts the very best in problematic skin treatments with solutions that are specifically designed to target your areas of concern. Whether acne is causing you anguish, pollution is overpopulating your pores or dryness is leaving you distressed, Allies of Skin have the creams, mists and lotions that will help you feel like yourself again.
Using smart technology and gentle ingredients, Allies of Skin gets to the root of the problem with speed and efficacy, giving your skin the vitamins and minerals it needs to repair and regenerate.
If you're looking for a brand to help you achieve a healthy, rejuvenated complexion in just three simple steps, then look no further than Allies of Skin. Browse nutrient-rich day creams, pollution repair face masks and overnight brightening serums and find your new skin care savior today at Cosmetify.
Where can you buy Allies of Skin products in the US?
You can buy Allies of Skin products from a variety of stores in the US, including Revolve.
From day creams, face oils & serums, anti-aging skin care plus others across the spectrum, compare prices across the web to find the cheapest place to order your favorite Allies of Skin products.
Frequently Asked Questions about Allies of Skin
Do they use any silicone in their formulas?
None of their products contain any silicone.
Does Allies of Skin use phthalates in their products?
They are a completely phthalates-free brand.
Are Allies of Skin producing their products sulfate-free?
There are no sulfates in their product ingredients.
Do they formulate their products with Parabens?
Parabens are compounds that have become more controversial in recent teams in cosmetics. Allies of Skin have excluded them from their products.
Are these products likely to cause an allergic reaction?
They are hypoallergenic, so as a baseline, their formulations are more likely to be gentler on the skin than brands that aren't.
Do they have any mineral oil-free products?
Where possible, Allies of Skin do not put mineral oils in their products.
Has Allies of Skin been Dermatologist tested?
Yes, all of their products are Dermatologically tested, meaning they have been by reviewed by a dermatologist, a doctor who specializes in skin conditions.
Is Allies of Skin cruelty-free?
Allies of Skin is a cruelty-free brand, meaning it does not engage in the practice of animal testing for any of the formulations in its product line.
I am a Vegan. Can I use Allies of Skin products?
While the majority of Allies of Skin products are free from animal by-products, the brand's product line is not entirely vegan-friendly. This is because a handful of their formulations may contain ingredients of animal origin. Their vegan-friendly products listed on our platform are clearly marked as so.
I want to avoid products that contain alcohol. Can I buy from Allies of Skin?
Some of their products do contain alcohol. Avoid these by using our filters and checking product ingredients.
Non-Comedogenic
Silicone Free
Non-acnegenic
PEG Free