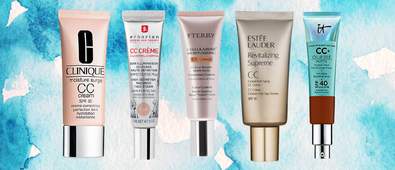 Want to update your makeup bag? We've got you covered with our list of the best CC creams of 2021.
Thick, full coverage foundation is not for everyone, especially after months of bared faced beauty routines for at-home video calls. That's why more and more people are turning to the wonders of a quick and fuss-free CC cream to cover their complexion while still maintaining a fresh, natural-looking base.
So, if the idea of layering on heavy makeup brings you out in a sweat, dive straight into our round up of the best and the brightest CC creams here at Cosmetify.
What is CC cream?
CC stands for color correcting, which means the main priority of any CC cream is to help even out your skin tone for a natural, healthy look. They can also help conceal and cover issues like dullness, discoloration and redness.
Typically, CC creams are a skin care makeup hybrid that contain all the skin-enhancing benefits of your favorite moisturizer mixed with the coverage of your best lightweight foundation. They often contain SPF for your face as well, which protects your skin from harmful UV rays.
Thanks to their multipurpose formulas you can cut your routine down and be out the door in no time at all. And not to mention, you can save the cents as you have everything you need in one nifty formula.
What is the difference between BB and CC cream?
But what about BB creams we hear you cry? Is there even a difference?
Well, here at Cosmetify, we love the whole range of alphabet makeup products. BB stands for 'blemish balm' or 'beauty balm' and they offer a super light coverage. They are perfect for people that have drier or more sensitive skin types, as they tend to carry more hydrating properties than CC creams. More often than not, BB creams also contain anti-aging properties for a protective action against premature aging. BB creams work to prevent and maintain the skin, catering more to the health of the skin.
However, if you're searching for a little more coverage then we recommend sticking to a CC cream as these can easily conceal any pesky problem areas that a BB cream might miss. They also work well on oily skin types as they prime and conceal shinier areas, making it the perfect beautifying beauty buy.
What is the difference between foundation and a CC cream?
The main difference between CC creams and your average foundation is down to the level of coverage you receive. Foundations focus on completely concealing and covering your complexion, acting as a second skin that completely filters out the look of spots, dark circles and discoloration. While CC creams also do this, they do it to a much lesser extent which in turn looks a lot more natural.
CC creams focus on color correction, which foundations do not take into consideration quite as much. Foundations contain much richer pigments that often have hints of yellow or pink which can add an incorrect wash of pigment if used incorrectly on pale skin tones. CC creams are a better option for fairer skin tones as they don't add such a strong pigment.
How do I apply CC cream?
Thanks to the creamy texture, CC solutions are super easy to apply.
We recommend massaging the CC cream across your face with clean fingertips or bouncing the formula on the skin with a beauty sponge. Start in the center of the face and work out towards the hairline for a natural finish.
The best CC creams
So, which one are you going for? With plenty on offer you're spoilt for choice. For more makeup bag updates take a look at the best bronzers for a summer glow.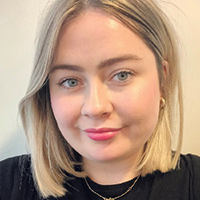 Rebecca is a content writer with over three years' experience and a keen interest in cosmetics. Cosmetify allows her to combine her blogging skills with her passion for beauty.