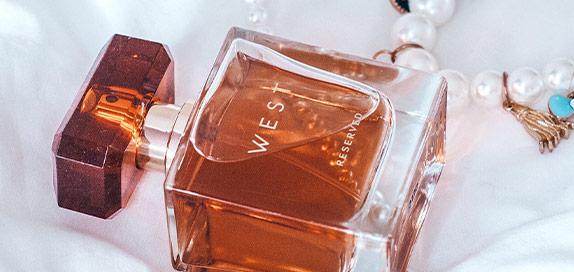 Guide to Perfume
By Rebecca Jenkinson, Beauty Editor
With our fragrance guide, you can find out everything you need to know before buying or using the product. If you're ready to buy or want to see our selection, visit our perfume page.
Your Guide To Fragrance
Home Fragrance
Bring a world of captivating fragrance into the comfort of your own home. Brands like Sunescape and Crabtree & Evelyn have channeled all their aromatic expertise into creating items that will relax, enhance and perfect your indoor spaces. Ideal for refreshing any room or adding a wash of sophistication upon your household, our selection of home fragrances provides intoxicating aromas to relax, uplift and revive the senses. Shop for cost-effective candles or indulge in lavish oil diffusers to scent your humble abode today.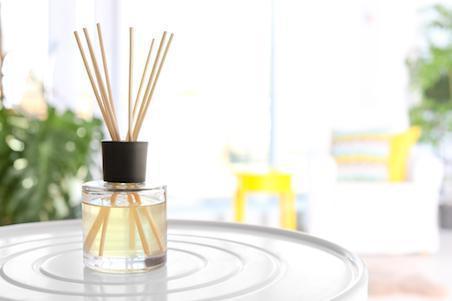 Which fragrance is best for the home?
Finding the perfect home fragrance can be a tricky task, but it all depends on your personal tastes and the time of the year. A lot of people prefer warmer, musky scents for the Autumn and Winter, while fruity, floral combinations are a winning fragrance come Spring and summertime. For an all-year-round aroma, fresh and citrus scents are a great go-to option.
At Cosmetify, we have a range of the best home fragrances, from room sprays to scented candles. Wherever the mood or the occasion takes you, you can easily find a scent to match. Discover leading brands such Molton Brown, MOR, Rituals and Jo Malone London.
How do I keep my bedroom smelling fresh?
The first step to keeping your bedroom smelling fresh is of course keeping it clean and tidy, regularly cleaning your sheets and keeping your dirty laundry out of the way. However, to make sure your room smells extra fresh we recommend using a beautiful home fragrance.
Room sprays are an obvious choice, offering a quick burst of gorgeous smelling scents from floral to citrus aromas. Pillow sprays are also a great way to keep your bedding smell wonderful and they also help you relax at the end of a hard day. For a long-lasting fresh fragrance, why not browse our reed diffusers too?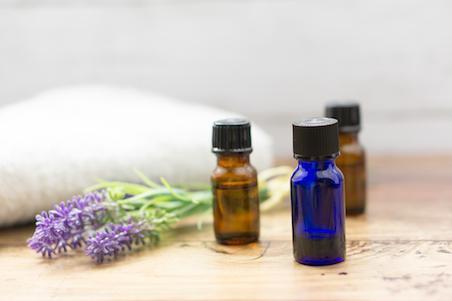 Which essential oils make your house smell good?
Essential oils aren't just a key skincare ingredient, they also provide gorgeous aromas for the home. Just a couple of drops in a diffuser or humidifier can make a big difference. Popular oils including lemon, which provides a clean, fresh smelling scent. While lavender helps provide a relaxing aroma – perfect for helping you drift off in the evening.
Other popular essentials oils include invigorating peppermintand soothing eucalyptus and chamomile. Choosing the perfect essential oil is all about personal preference and how you're feeling. The beauty is that you can mix and match oils to fit your mood on that specific day.
What is the best room fragrance?
Here at Cosmetify, we have a plethora of room fragrances to keep your homes smelling perfectly fresh, clean and inviting. Whether it's tranquil room mists or invigorating room sprays, there's something to suit every mood, occasion and room of the house. Simply spritz your favorite and infuse each room with long-lasting, tantalizing aromas that last all day long.
Some of the best room fragrances come from top selling brands, including Aesop, Neom Organics and Miller Harris. To find your favorite home fragrance brand or a scent that suits your tastes, use our handy drop-down filters. These filters help refine your search by fragrance note, format, brand and price.
Men's Fragrance
Embrace the luxury, refinement and confidence found in truly exceptional men's fragrances. From Paco Rabanne to DIOR, our range incorporates a huge number of different aromatic creations, crafted by some of the finest names in perfumery. Find your favorite signature scent and get carried away by some of the best brands and products, here at Cosmetify.
What are the most popular men's fragrances?
Men's fragrances is an industry drenched in top-quality colognes, eau de toilettes and eau de parfums - you're spoiled for choice. The most distinguished brands offer deluxe fragrances that are synonymous with style and sophistication; if you don't mind spending a bit more, brands Tom Ford and Yves Saint Laurent have multiple premium fragrances.
Dior Sauvage and Invictus by Paco Rabanne are the two most popular fragrances on the market, so if you're new to fragrances and want a safe option, we suggest you opt for one of them. If you want something off the beaten track and a touch more affordable, Montblanc and Azzaro offer exquisite scents for less than £30.
If you want to explore your options and you're just wondering where to begin, Italian brands are regarded as the pinnacle of fragrances: Acqua di Parma, Salvatore Ferragamo and Armani all offer high-calibre options for every budget.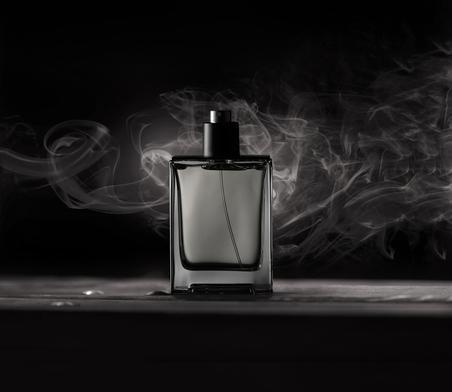 What scents are best for men?
Men's fragrances used to have a distinctive woody and masculine scent, and although that still remains to a certain extent, they're accompanied by a myriad of exciting options. Fruity and floral notes that you'd associate with female perfumes are becoming more commonplace, and unisex fragrances are particularly popular.
If you still like the scent of quintessential masculine aromas, then opt for woody notes of sandalwood and amber, typically complemented by accords of tobacco. Earthy base notes are good for a subtle scent whilst aquatic tones give an uplifting sensation that's striking and invigorating.
The most prominent fragrance brands offer classic scents that never go out of fashion, so they're your best option if you're just starting to dabble with fragrances. In regards to individual ingredients, jasmine is said to cause arousal in those who smell it, so make sure it's included in your fragrance if you want a seductive scent.
What ingredients will make my fragrance last longer?
Woody and musky notes typically last longer on the skin, so if your main focus is longevity, get a fragrance with infusions of amber, cedar, sandalwood and patchouli. Vanilla complements these tones perfectly and also lingers in the air for longer.
Fruity and summery notes typically fade away the quickest, though there isn't too much difference. If you're heading out on a summer afternoon, maybe spritz your skin with a hearty spray, or better yet, if you have a small and compact bottle you can take it with you in a small bag or in your pocket.
Most male fragrances are centered around the key ingredient, Iso E Super. This acts as the base of the fragrance and encourages the heart and top notes to come into prominence. Higher concentrations of Iso E Super mean your fragrance is more likely to last longer, especially if its accompanied by woody and musky notes.
Do men's fragrances go off?
Surprisingly, men's fragrances do go off, and possibly quicker than you might have guessed. Fragrances with citrus notes such as orange blossom or lemon go off the quickest as they're fast evaporating. A good fragrance with bursts of citrus and zesty notes still lasts for up to a year at the minimum, typically longer, so you can get plenty of use out of it.
If you want a fragrance that lasts for years on end, we suggest you look for something with a heavy woody and oriental base. Ingredients like sandalwood, pathcouli and amber have been known to have a long shelf life, sometimes lasting for up to ten years.
It can be hard to tell if a fragrance has gone bad, but the easiest way to notice is the 'nose test'. This basically means strongly inhaling the scent into your nostrils and detecting any signs that it may be past its best.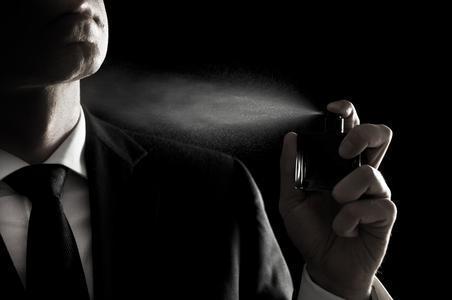 How much do men's fragrances cost?
Men's fragrances cost anywhere between £20-£200. Some fragrances can even exceed the £200 mark, though we don't suggest paying that much when you can get a superb cologne for much less.
Tom Ford, Eight & Bob and Acqua di Parma are at the higher end of the range, boasting fragrances in the region of £80-£170. Tom Ford is particularly highly revered and is well worth the money, especially as the fragrance typically lasts for longer on your skin.
Montblanc and Azzaro offer fragrances on the cheaper end of the spectrum, floating around the £20 mark. The cheap price doesn't reflect a lack of quality; both brands offer fragrances that evoke inviting scents that represent class and sophistication. You can find premium fragrances for up to £60, and that should last for up to six months, which represents excellent value for your money.
Women's Perfume
There's almost no end to the gorgeous women's perfumes we've collected here, in this range. Newcomers, innovators and established names come together to offer a collection of utterly exceptional fragrances. Whether your own preference is for Jimmy Choo, Guerlain or something else entirely, you'll find a composition that's just right for you. Not to mention, you can snap up a wonderful gift and surprise a loved one on those special occasions.
What is the most popular perfume?
Whether it's eau de parfum, cologne or eau toilette there's a lot of different fragrances for women. Not mention, all the possible fragrance notes, which can range from light and flirty to musky and sensual. Here at Cosmetify, we have a wide variety for you to browse through, with both popular high-end brands and affordable options on hand.
Popular fragrances brands we love include Marc Jacobs Decadence, Calvin Klein, Chanel and Yves Saint Laurent Black Opium. Apply our drop-down filters to find the perfect perfume for you or a loved one, using filters such as price, brand or fragrance note.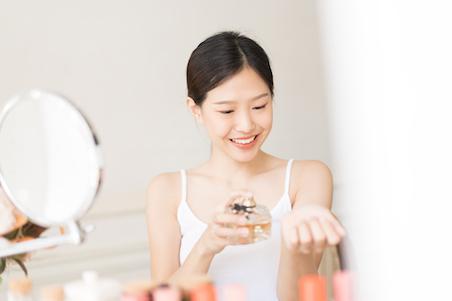 Where do you spray perfume?
When spritzing your favorite perfume, we recommend applying to the pulse points. This includes the wrists, behind the ears, your throat, the inside of your elbow and behind your knees.
By spraying these specific areas your perfume will last longer as the scent reacts to your natural aromas and body heat throughout the course of the day. This also helps the bottle last longer as you don't need to use as much to get a stronger scent. Also remember to dab your wrists together, as rubbing them can change how the perfume smells on your skin.
How do I find the perfect perfume?
Finding the perfect perfume can be tricky task – especially if you're trying to find a gift for someone special. It all depends on the day, the mood and, of course, the occasion. Over on the Beauty Hub we run through how you choose a perfume that suits you.
The main top tip we recommend is understanding the different fragrance notes, whether it's musk, woody, fresh or floral. These notes can create different aromas, with musky perfumes ideal for colder winter months and floral scents perfect for summertime. However, what works for you may not work for someone else so it's all about testing your favorites and seeing how they sit on the skin.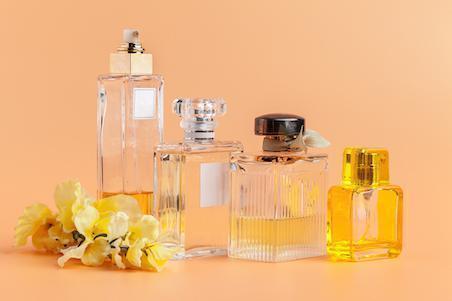 Which perfume lasts the longest?
It all depends on the type of fragrance formula you choose. The ranking in terms of strongest to weakest concentration levels goes from parfum, followed by eau de parfum, eau de toilette and then finally eau de cologne. Therefore, the longest wearing scents tend to be parfum. However, this type of fragrance for women does come with a more expensive price tag. And, of course, it doesn't mean you should rule out any alternatives. It's all about finding which aroma and scent work on your skin.
Here at Cosmetify, you can search through our filters and categories of women's fragrances to find the best fit for your taste and your budget.