Ultimate Guide to Bath and Shower Products
With our bath & shower guide, you can find out everything you need to know before buying or using the product including what are bath products and what are the best natural bath products. If you're ready to buy or want to see our selection, visit our bath and shower products page.
Bath and Shower Products FAQs
What are bath products?
Bath products are body care goodies which help you cleanse, relax and unwind in the tub. From easing tensions to helping muscles strains, a bath can do wonders for the mind and the body. And adding a few of your favorite bath products can help make the experience even more relaxing.
At Cosmetify, we offer a range of the best bath products to make your bathing routines extra special. Whether it's purifying bath and shower gels, useful sponges, nourishing bath oils or exfoliating body scrubs, there's something for everyone. Simply use our filters to find the best products for your bath time.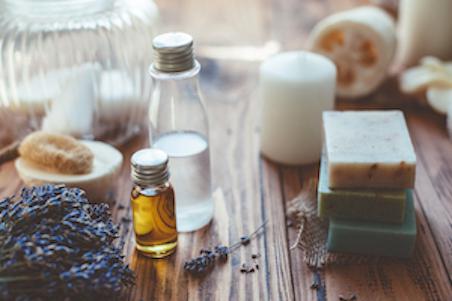 What are the best natural bath products?
Natural bath products are filled with goodies that help smooth and soothe the skin. They remove any nasty ingredients, such as parabens and alcohol, and replace with nourishing components. A few our favorite natural bath products come from leading brands, such as Aromatherapy Associates, Dr Hauschka, This Works and Neom Organics.
Common ingredients found throughout natural bath products include coconut oil, shea butter and aloe vera. They also include nourishing essential oils such as lavender, eucalyptus and peppermint. These elements help relax both the mind and body, while you soak in the tub. To make sure you find the best natural bath products search by ingredient preference at Cosmetify.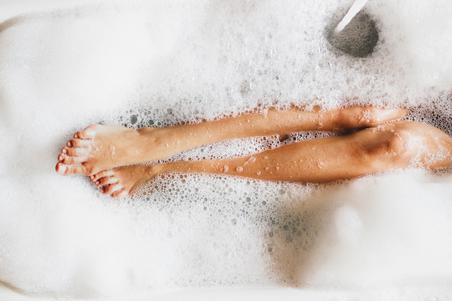 What is the most luxurious bubble bath?
Creating an indulgent bubble bath is the perfect way to pamper yourself after a hard day. Discover luxury bath products from the likes of Laura Mercier, Fresh, Jo Malone London, Molton Brown and more. Refine your search by price to find both products you can splurge on and also budget-friendly options suitable for you.
Luxury bubble baths are ideal for those days when you just need to treat yourself. And what better way to do that with some luxe bath products that take your bathing routine to a new level of extra – think beautiful fragrances and soothing skincare properties.
What can I put in my bath to moisturize my skin?
Bath soaks and bath oils not only help you achieve total relaxation, they are also a great way to boost your skins' natural moisture levels. Bath products that include hydrating-boosting ingredients, such as coconut, avocado, jojoba and argan oils help restore and rejuvenate your precious skin. Simply add a splash (or two) to your next bath and relax into the hot, healing water.
Whilst in the bath you can also use hydrating body washes and lotions to cleanse and nourish the skin. This winning combination of moisturizing products will leave you feeling silky, smooth and soft to the touch.