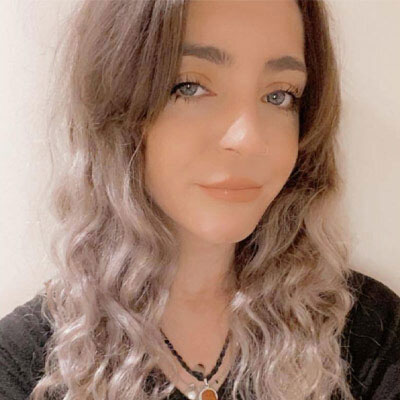 Julia Richardson
Content Writer
Follow on LinkedIn
- Bachelor's degree from Kingston University
Work Experience
Julia began her career working as an intern for Cosmetify in 2020. Since then, she has been able to build up her portfolio and pursue her dream of becoming a content writer.
She currently works on up to three websites including Cosmetify, from marketing to fashion accessories. With her knowledge of beauty and makeup combined with her passion for writing, Julia continues to deliver reliable reviews on products that she loves.
Education
Julia began writing personal blogs in her early teens. She graduated from Kingston University with a 2:1 in Creative Writing and Film Studies.
Julia says:
"I'm an avid eyeshadow palette enthusiast and the queen of silver hair maintenance. I'm always keeping up to date with the hottest hemp and cruelty-free products and constantly seeking out the best natural lip enhancers."
If you'd like to get in touch with a member of the Cosmetify editorial team then please visit our contact us page.
Beauty Hub Latest