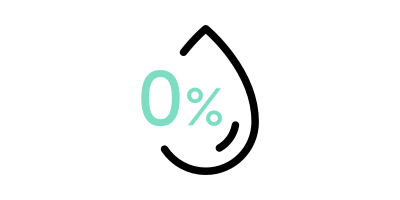 Water-Free Beauty Products
Just when you've got your head around what green beauty is, another hot beauty term pops up to confuse matters even further. Deciphering what constitutes as organic, natural and eco-friendly beauty is hard enough, which is why some people were left baffled by the rise of water-free (or waterless) beauty. But don't worry, everything you need to know about this trend is right here, so you can figure out if it's one for you to invest in (spoiler: it definitely is).
See our water-free guide to answer your questions like what are water-free beauty products and where did water-free beauty come from.
25 products found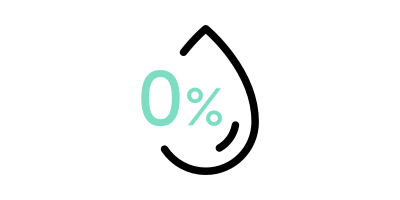 Frequently Asked Questions about Water-Free products
What are water-free beauty products?
Water-free beauty is a selection of products that contain little to no water within their formulations. You'll probably notice that skin care, fragrance and bath products often list aqua first in their ingredients lists, meaning that it is a heavily used ingredient within the formula. Water-free products aim to reduce the amount of water use, replacing it with more saturated, skin-loving properties such as botanical oils and butters. This swap over of ingredients also helps out the environment. Sure, there may not be loads of water within your shampoo or body spray, but multiply this amount by hundreds of thousands and you can begin to see where the issue develops.
Where did water-free beauty come from?
As with most epic beauty and skin care trends, water-free beauty came from Korea. There, water-free beauty is used more for its skin care benefits than its impact on the environment.
Can oily skin types use water-free beauty?
Absolutely! Just because some water-free products include an excess of natural oils and botanicals, it does not necessarily mean that they will cause breakouts or excess sebum. Usually, the oils included are of natural or botanical origin, meaning they will benefit your skin in a multitude of ways.
Does the water-free trend apply only to skin care?
Nope! This new way of life is infiltrating all of the varying beauty sectors. From hair products to bath and shower items, water-free beauty is set to be a huge trend, according to market research company Mintel.
What are the benefits of water-free beauty?
When it comes to water-free beauty there are two main plus points: one is that it benefits the environment and another that it benefits your skin (making it a real win-win trend to get on board with). Conscious consumers will be happy to know that water-free beauty contains more concentrated formulas, meaning you don't need to use as much product. This creates less packaging and of course, water reserves are left pretty much untouched. With water scarcity becoming an ever-growing topic of concern, how we interact with and collect water is something everyone should be conscious about.
Replacing water with natural oils and botanicals means that skin is treated to a more powerful surge of hydration and nourishment that water simply can't provide. The thicker, oilier formulas go the extra mile in restoring and retaining moisture, which is why it is no surprise that this skin care trend is huge out in Korea.
Is water-free beauty more expensive?
Technically speaking, water-free beauty is pricier – or at least it can be. The oils, butters and other botanical properties that are used in place of water cost more to manufacture and collect. But their results are more powerful, which essentially gives you more bang for your buck.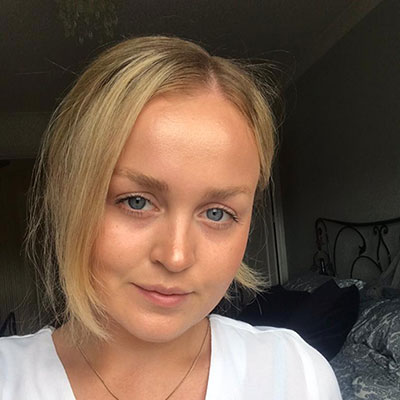 Written by Hannah Liddle, Beauty Editor