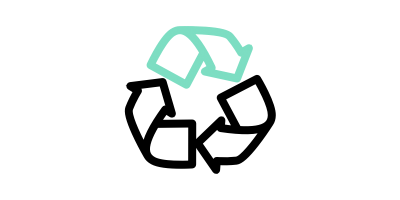 Plastic Free Makeup & Cosmetics
In this day and age, we're all very aware of the damage humans have caused and still inflict on the planet. With this in mind, many of us want to make a difference: cue the rise of plastic free beauty. Consumers who want to lessen the size of our plastic footprint are seeking out cosmetic products that don't come encased in a plastic exterior or contain plastic within the formula – also known as plastic free beauty.
If you want to keep your beauty buys environmentally friendly, you might also want to check out our cruelty-free, eco-friendly, fair trade and vegan glossary pages.
See our plastic-free guide to answer your questions like how does plastic free beauty differ to microbead free beauty and what does plastic free mean.
6 products found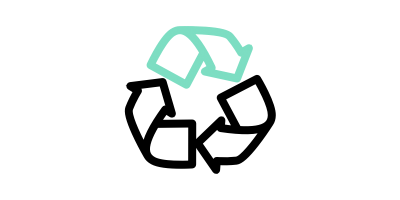 Frequently Asked Questions about Plastic-Free products
How does plastic free beauty differ to microbead free beauty?
Microbead free beauty doesn't contain plastic beads within the formulas but might still use plastic packaging or plastic casing. Plastic free beauty does not use any plastic whatsoever.
What does plastic free mean?
Simply put, plastic free beauty is the manufacture of cosmetic goods that do not contain any traces of plastic inside or outside of the formula. This means no microbeads or plastic packing. Instead, clean formulas are used and are packaged in biodegradable or recyclable materials such as paper, cotton or glass.
How can I go plastic free?
Cutting out plastic may be difficult at first, simply because many big brands haven't yet gone plastic free and still actively use plastic packaging for cheapness and convenience. However, making small changes like swapping your shower gel for a bar of soap and not using glitter-infused products can really help out in the long run.
Who should use plastic free beauty products?
Everyone. Literally everyone. Have you guys not seen that episode of Blue Planet?! We collectively need to pull together in order to prevent other species dying out and to stop destroying the natural world around us. Besides, wouldn't life look a little bit nicer if there was less litter on the streets and in the ocean? Plastic free is the way to go.
What are the worst offenders when it comes to beauty products that aren't plastic free?
Microbeads were up there as one of the largest offenders when it came to harming marine life due to their inability to break down. Luckily, the UK government recently banned them. But that doesn't stop other big culprits, such as glitter, from infiltrating the ocean. Face wipes also take over 100 years to biodegrade due to the material they are made from.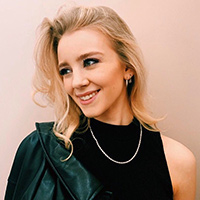 Written by Ellie Child, Beauty Editor