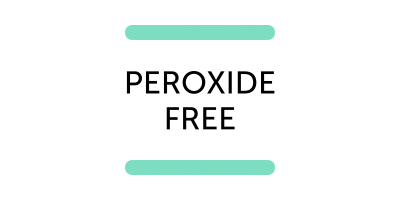 Peroxide Free Hair & Skin Products
Peroxide is most commonly known for its ability to bleach our hair. While it may be relatively safe to use and a common household product, regular application can chip away at good hair and skin cells, damaging them in the long run. Discover more about peroxide and why brands are choosing to leave the ingredient out of its formulations.
See our peroxide free guide to answer your questions like why do we need peroxide free beauty products and what are the benefits of peroxide free beauty products.
3 products found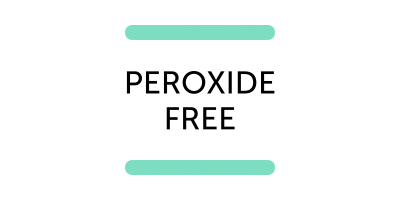 Frequently Asked Questions about Peroxide Free products
Why do we need peroxide free beauty products?
While this oxygenating compound may be good at killing off bacteria, it's not so good at distinguishing the good and the bad. Regular application can destroy your body's healthy cells, resulting in a slower healing process and a higher risk of scars.
In high quantities, hydrogen peroxide can cause skin irritation, burns, painful blisters and skin whitening. If high amounts are consumed, you run the risk of vomiting foam and damaging inside tissue. This is why it is worth going peroxide free.
What are the benefits of peroxide free beauty products?
Whilst peroxide used in moderation is typically unharmful, going completely peroxide free can be super beneficial for your hair and body. Natural alternatives are a gentler on skin, therefore less likely to cause damage in the long run. Discover peroxide-free products from the likes of Revlon, Mauli Rituals and Westlab.
What is peroxide used for?
For some, hydrogen peroxide has been a classic home remedy and is often used to prevent infection in minor scrapes, cuts, burns and mouth sores.
It's also added to hair dyes, teeth whitening products and cleaning agents as it helps to bleach and lighten natural molecules.
What is peroxide free?
Peroxide free products don't contain peroxide, also known as hydrogen peroxide, which is an oxygenating compound that also acts as a mild antiseptic.
Where does peroxide come from?
Low concentrations of peroxide can be found in plants, animals, water and the atmosphere. In humans and larger animals however, hydrogen peroxide is the result of biochemical reactions.