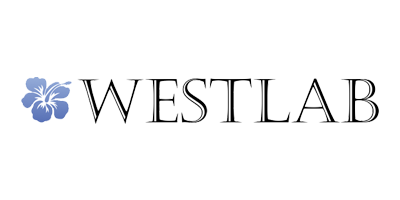 Westlab
Discover the Westlab array of body care. Be sure to add a sale alert so that you never miss the brand's offers and sales. Read More
11 products found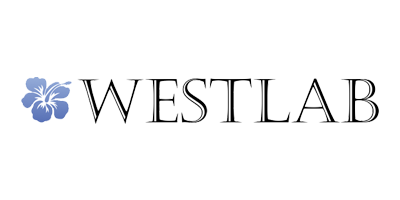 Enhance your bathtime experience with Westlab – a brand that uses mineral sea salts to restore the skin to optimum health. Founded in 2004 when a family tried to treat their son's eczema, it has now become the UK's leading expert for pure mineral salts.
Using high-quality magnesium-rich salts in their affordable products, Westlab promises a relaxing bath that soothes and softens skin affected by dryness and itchiness.
Their stimulating treatments also match your lifestyle. For example, therapeutic salts help you unwind after a busy and stressful day, whereas the sports and repair salts relieve muscle aches after a hard workout at the gym. Then there's the scented bath fizzers, which release a refreshing scent as you wash, the ideal thing for your general wellbeing.
The affordable price of these treatments have created a loyal following, including parents, health professionals and celebrities, all of whom understand the importance of smooth, radiant and healthy-looking skin.
Where are Westlab products sold in the US?
A range of Westlab products are available to buy online from US stores, such as HQHair and Look Fantastic.
Frequently Asked Questions about Westlab
Lots of noise about parabens these days, is this a paraben-free brand?
You'll find parabens in just a handful of their products (use our filters to hide these if required).
Are they free from sulfates (sulphates)?
Westlab have sulfate free product ranges for those wanting to shop free-from. You can 'sort by' this preference above.
When it comes to my cosmetic products, I follow a strictly vegan regime. Are Westlab 100% vegan-friendly?
While the majority of Westlab products are free from animal by-products, the brand's product line is not entirely vegan-friendly. This is because a handful of their formulations may contain ingredients of animal origin. Their vegan-friendly products listed on our platform are clearly marked as so.
Are their products recommended by or been tested by skin care specialists such as a Dermatologist?
Most of their products are Dermatologist tested, so they've been by checked by doctor who specializes in skin conditions..
Do any of these products contain alcohol?
Many of their products do contain alcohol. Use our sorting options to hide any products containing ingredients you want to avoid.
Artificially fragranced products are known to cause irritation. Are these products fragrance free?
Many of them are not fragrance-free. Narrow the product list to this preference by using our site filters.
Should I shop their products if I am going mineral oil-free?
Most of their products contain mineral oil. Hide these from your search by using our site filters.
Does Westlab use phthalates in their products?
Westlab formulas that do not contain phthalates can be seen when you apply the appropriate filter.
I want to buy silicone-free products. Do Westlab have any?
Most of their products contain silicone. Find their silicone-free options by using our filters and checking ingredients lists.
In which country do Westlab make their products?
These products are manufactured in the UK.