7 products found

Discover the beauty behind the skincare and cosmetics hybrid brand, IT Cosmetics. This is a company which prides itself on helping people look and feel beautiful in their own skin. Made up of luxury problem-solving products, IT Cosmetics has gone on to become an award-winning cult-favorite brand.
Co-founded by Jamie Kern who suffers from rosacea, IT Cosmetics was developed by plastic surgeons and dermatologists who wanted to create ingenious formulations to help cover a number of skin concerns – including hyperpigmentation, redness, ageing and discolouration. The result is a range of innovative cosmetics which help you achieve beautiful flawless makeup every day.
Whether it's their hugely popular Your Skin But Better CC+ Cream with SPF 50+ or their Superhero Mascara, IT Cosmetics have garnered the applause of professionals and novices alike. Their range of ultra-plus makeup brushes are also a fan favorite due to their super soft synthetic hairs.
Shop the skin-loving, clinically proven range today at Cosmetify.
Why We Like IT Cosmetics
"IT Cosmetics is our go-to when it comes to camouflaging stubborn spots, blemishes and imperfections. Serving up a range of revolutionary beauty products, their cult-favourite CC+ creams and concealers have been a skin saviour to us on more than one occasion. As they pair high-quality formulas with versatile shade ranges and pretty packaging, we can't help but keep them as a mainstay in our makeup bag."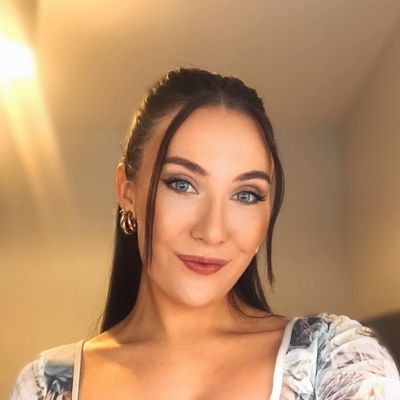 Written by Carly Cochrane, Beauty Editor
Where can you buy IT Cosmetics products in the US?
IT Cosmetics can be bought from a number of leading stores in the US, such as Cosmetify.
Frequently Asked Questions about IT Cosmetics
Is IT Cosmetics cruelty-free?
Their product line is 100% cruelty-free. As such, IT Cosmetics never tests products or formulations on animals.
Are their products recommended by or been tested by skin care specialists such as a Dermatologist?
Yes, although it doesn't guarantee that their products will be suitable for your skin, it does mean they should be less likely to irritate.
I want to avoid products that contain alcohol. Can I buy from IT Cosmetics?
They only create products that are completely alcohol-free.
I don't like products that contain Sulfates. Are these products free from this ingredient?
IT Cosmetics products do not contain Sulfates.
Are IT Cosmetics vegan-friendly with no animal-derived ingredients in their products?
Not their entire range, but the majority (i.e. more than half!) of the IT Cosmetics products are suitable for vegans. You can see these products by selecting 'vegan friendly' from the ingredient filter above.
In which country do IT Cosmetics make their products?
China is the country that IT Cosmetics products are manufactured.