The Best Self Tan Removers
8 Self Tan Removers That Actually Work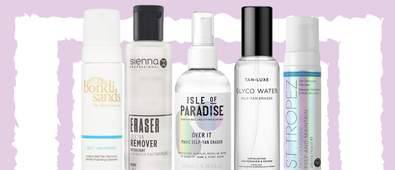 If your once beautifully bronzed body is slowly starting to resemble a loaf of tiger bread – streaky and a little dry – it's a sign that your fake tan needs to be scrubbed off, ASAP.
However, before you start going at your hands and knees with a rough exfoliating mitt, we might have something that'll make getting rid of patches a lot easier (and less painful).
Enter; tan remover. Self tan removers are the wonder product that help stubborn streaks slide off your skin. Formulated with a bunch of oils that break down tough tanning pigment, they're ultimately a fast track to a tan-free complexion.
Whether you want to prep skin for a fresh application or revert back to your natural color, here's eight self tan removers that actually work.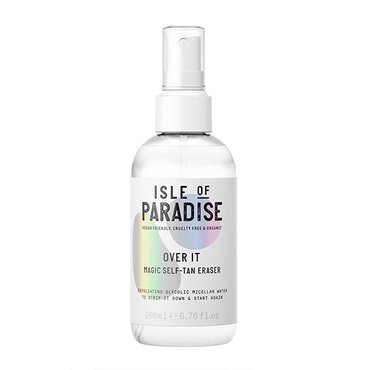 $30.00
Over it? Allow Isle of Paradise to sort you out. Their Magic Self Tan Remover can strip off old, streaky fake tan without drying out skin. Not only is it powered by glycolic acid - an ingredient that gently exfoliates - but it also utilizes an Oxy-Glow complex in order to keep skin hydrated, allowing you to reveal your freshest skin yet.
Go To Store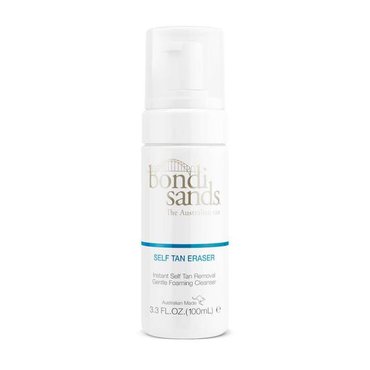 $16.00
Bondi Sands are an OG tanning brand so it's no surprise that they are just as good at removing color than they are at supplying it. This gentle foam formula can remove patches and streaks in less than five minutes, thanks to a blend of innovative technology and nourishing ingredients. There's no need to scrub your skin red raw with this shortcut.
Go To Store
Get your mitts on this three-in-one self-tan eraser and wave goodbye to week-old tan once and for all. Working to remove, cleanse and prime skin, this multi-tasking formula caters to all your tanning problems. Whether you choose to use it before tan application or to abolish blotches, it's a must-have for your routine.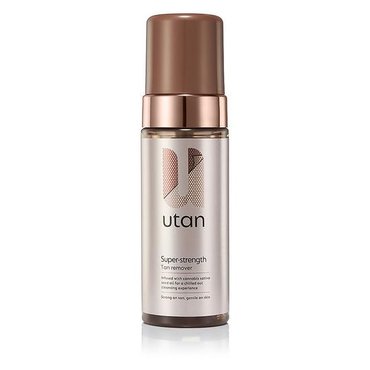 $20.70
Ditch the exfoliating gloves and allow this tan remover to do all the hard work for you. Combining cannabis sativa seed oil and aloe vera with pH balancing technology, this formula effortlessly erases patchy tan and soothes and calms skin for the next application. Expect to reveal a clean and clear canvas that's feels soft, smooth and supple.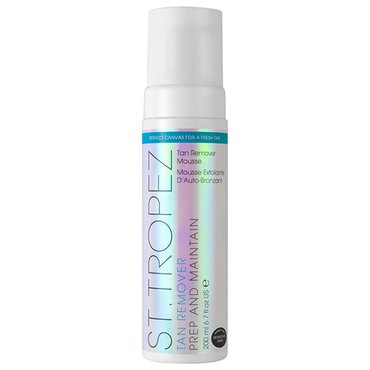 $15.25

$19.00

(20% off)
If anyone knows how to achieve the perfect base, it's St Tropez. Their Prep & Maintain Tan Remover Mousse can be used to erase tan, correct minor mishaps and prep skin for the next layer of color. The formula is so easy-to-use and effective that both bronzing beginners and tanning professionals can reap the benefits.
Go To Store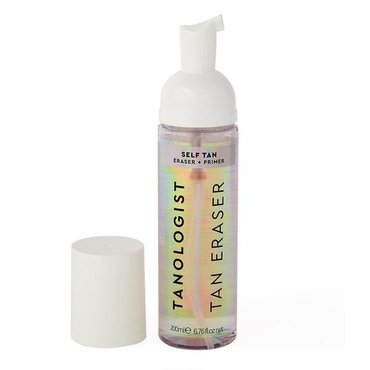 $9.80
The 2-in-1 formula breaks down the remnants of old, stubborn tan, dirt and oil, so you can hold back on the scrubbing of knees and elbows. Simply allow the foam to work its magic and you'll be able to reveal squeaky-clean skin that's primed, purified and ready to go again.
Go To Store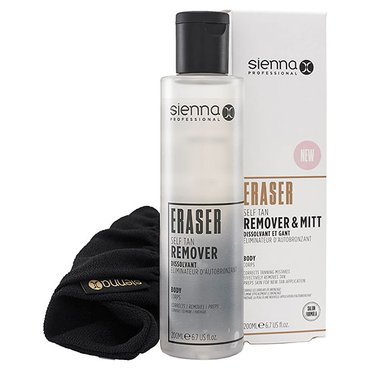 $27.60
Removing expired tan from skin can be a chore, but not with Sienna X. As they serve up a highly effective tan eraser with an exfoliating removal mitt, banishing faded and patchy false tan is made easy. Skin is left soft, smooth and prepped for a new coat of color.
Go To Store
BPerfect ensures that your next application of false tan is the best yet. The Tan Eraser provides fast results, meaning you never have to worry about scrubbing skin dry. The formula washes away stubborn self-tan, all whilst leaving skin hydrated and laced with a strawberry scent that lifts your mood.
A self tan remover is one of those products that'll make you wonder how you ever coped before. Snap one up today and revolutionize your self-tan routine forever - you won't regret it. Check out our guide 'How to Apply self tan Like A Pro' for even more tanning tips.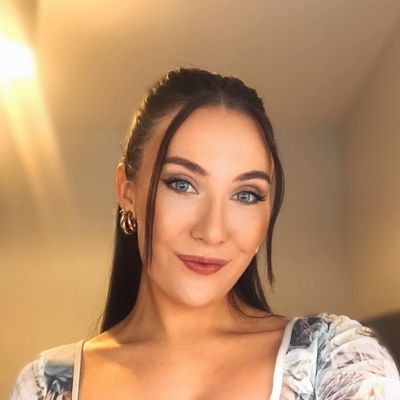 As the Senior Content Editor for Cosmetify, Carly is the go-to for all the latest (and greatest) beauty tips, tricks and trends. With over six years of experience in the industry, she knows all the ins-and-outs when it comes to health, beauty and wellbeing.