The Best Anti-Pollution Skin Care That Protects Against Blue Light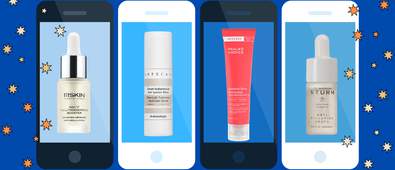 We all know that UV rays can cause sun damage and that pollutants can wreak havoc with our blemishes and breakouts. But did you know that blue light from your devices can also take its toll on your complexion?
Well, I'm here to tell you that our phones, computer screens and TVs can all cause pesky problems for our skin. They contain blue light, otherwise known as High Energy Visible (HEV) light which can penetrate our skin deeper than UV rays. Prolonged and continued exposure to this type of stressor can cause issues like hyperpigmentation, photo-aging, inflammation and loss of elasticity. Yikes!
While we already knew blue light was terrible for our sleep, we weren't too fussed about wearing broad spectrum face SPF protection while indoors. However, it looks like it's time we take extra special care even when we're sat at our kitchen table all day.
Obviously, in the current climate it's a hard to cut down on the screen time – I'm certainly guilty of more than a few hours dedicated to my phone. So, that's why we've delved into the best anti-pollution skin care. If we can protect ourselves from blue light while still continuously scrolling Instagram, then we're onto a winner, right?
Not sure where to start looking? Find your new favorite blue light skin care formulas here at Cosmetify.
We know this a boujee first choice, but we wouldn't include it if it wasn't up there with the best of the best. The luxury Chantecaille face serum is the perfect shield between you and the blue screen. It contains an innovative blend of botanical extracts, as well as red sage root extract, nasturtium flower extract and hyaluronic acid. These goodies help nourish and protect the skin for youthful-looking results.
Ward off fine lines, crow's feet and wrinkles with this super smoothing anti-aging face cream. Not only does it protect your skin from blue light damage, but it also keeps your skin feeling soft and oh-so-supple. The formula melts into the skin and feels comforting on the face, neck and decolletage.
Another great product to protect your skin is this deluxe face mist from Natura Bissé. It shields the skin against outdoor pollution, as well as indoor blue light damage. Plus, the lightweight formula hydrates the skin and prevents dark spots and uneven skin tone. Better yet, it's refreshes the skin when you need a little extra pick-me-up throughout the day.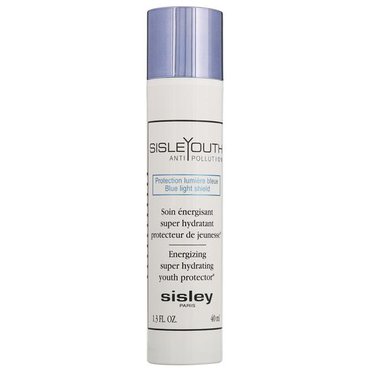 $123.00

$220.00

(45% off)
This Anti-Pollution Moisturizer is a fantastic way to revitalize, reinvigorate and protect the skin all in one go. It defends the complexion against blue light and pollutants, while also delivering a burst of hydration to parched skin. The formula is rich in antioxidants and protective active ingredients, which ensure youthful, radiant and refreshed results.
Go To Store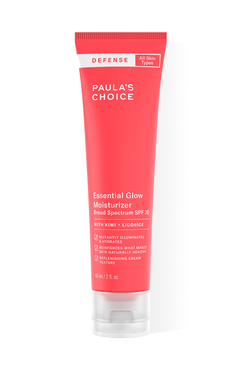 $31.00

$37.50

(18% off)
Protect your skin from the sun and your blue light devices with this glowy moisturizer enriched with SPF 30. It contains a unique Anti-Pollution Factor blend which has a plethora of plant and vitamin rich antioxidants, like licorice root extract and kiwi. This combo helps diminish the signs of ageing, boost overall radiance and brighten any dark spots.
Go To Store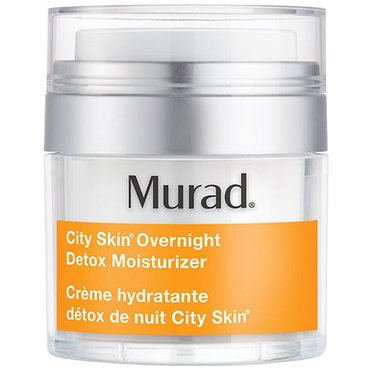 $58.75

$81.00

(28% off)
Has your screen time increased since the pandemic started? You're not the only one, don't worry. Try out this hydrating night moisturizer specially formulated for us screen addicts. It strengthens the skin as your sleep to neutralize any exposure to blue light and other pollutants. Simply smooth over your face at night to keep your skin feeling nourished, smoothed and hydrated.
Go To Store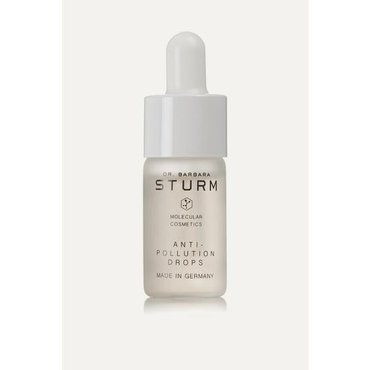 $50.00
This cruelty-free serum is a must in your bathroom cabinet as it protects your skin from UV rays, free radicals and blue light. The innovative formulation strengthens the skin's barrier and helps diminish the signs of ageing. To shield the skin, it uses a blend of cocoa seed extract and their Skin Protect Complex formulated with marine microorganisms.
Go To Store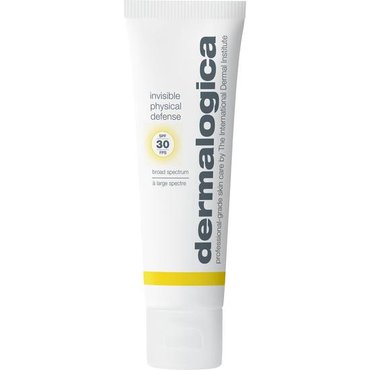 $45.00
Implement this handy sun protection into your morning routine for the ultimate protection. It contains broad spectrum SPF 30 which helps protect the skin against indoor and outdoor pollution. The weightless texture blends effortlessly across the skin and also helps moisturize dry patches. Rich in antioxidants, non-nano zinc oxide and a bio-active mushroom complex, this formula also smooths the skin and reduces any redness.
Go To Store
Strengthen the skin against blue light damage using this daily facial serum. The protective peptides and antioxidants within this small yet mighty bottle help guard the skin, while also preventing inflammation and signs of premature ageing. Simply mix one or two drops with your moisturizer and apply to a freshly cleansed face.
This cult-favorite SPF is a great choice as it offers broad-spectrum protection that feels comfortable on the skin all day long. Free from nasties and artificial fragrance, this invisible and lightweight formula is perfect for everyday use. Plus, it uses plethora of nourishing ingredients, including red algae which helps neutralize blue light damage.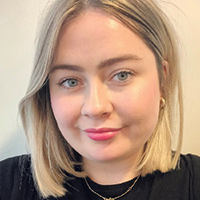 Rebecca is a content writer with over three years' experience and a keen interest in cosmetics. Cosmetify allows her to combine her blogging skills with her passion for beauty.