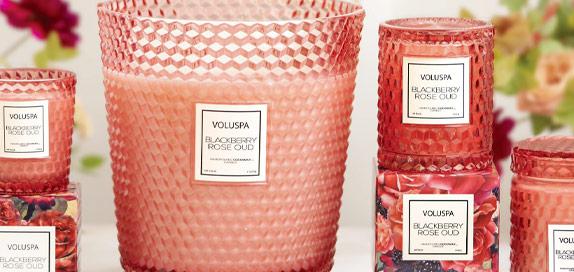 VOLUSPA
Discover the VOLUSPA assortment of fragrances. Be sure that you add a brand alert so that you never miss VOLUSPA sales and deals. Read More
2 products found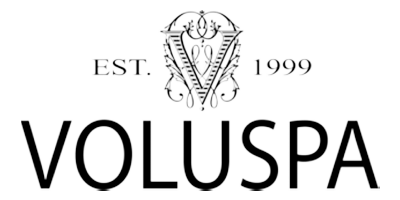 Add cool Cali style to your home with the home fragrance brand, VOLUSPA.
Founded by Traci and Troy Arntsen in their kitchen over 20 years ago, this brand have gone from strength to strength carving out their own space in the industry. What started as experiments with homemade waxes and kitchen pots has now turned into a successful and desirable handcrafted home fragrance brand. Loved by celebs, this brand has a cult following of candle lovers who want that same luxury Californian feel in their homes.
Discover their premium collection of candles, reed diffusers and room sprays. Each one contains high-quality, sustainably sourced ingredients and the finest, most indulgent scents. From floral to fruity and green to woody, they have a plethora of irresistible aromas for you to choose from. Better yet, VOLUSPA use stylish and reusable containers designed in house. Their colorful selection of candles also make the perfect gift for yourself or a loved one.
Browse this deluxe brand on Cosmetify to add a touch of California to your home.
Why We Like VOLUSPA
"VOLUSPA help you add a little bit of Cali cool style to your home wherever you might be in the world. Plus, their handcrafted candles have irresistible and mesmerizing scents, such as aquatic, woody and floral notes. Better yet, they have fun, cool containers you can reuse again and again. What's not to love?"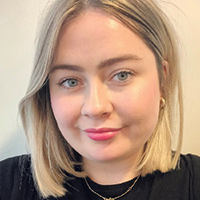 Written by Rebecca Jenkinson, Beauty Writer
Where is the best place to buy VOLUSPA products online?
VOLUSPA can be bought from a number of leading stores in the US, such as Sephora.
Frequently Asked Questions about VOLUSPA
Lots of noise about parabens these days, is this a paraben-free brand?
VOLUSPA is a Paraben-free brand (and free from other nasties too!)
Does VOLUSPA use phthalates in their products?
None of their formulas or products contain phthalates.
Are they free from sulfates (sulphates)?
VOLUSPA products do not contain Sulfates.
In which country do VOLUSPA make their products?
California, the USA is where the VOLUSPA range is produced.