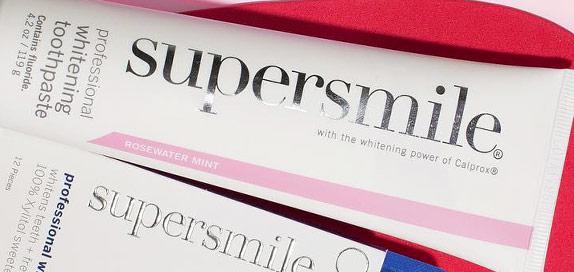 Supersmile
Embrace the Supersmile range of oral care. Be sure to add a brand alert so that you are always aware of Supersmile sales and deals. Read More
10 products found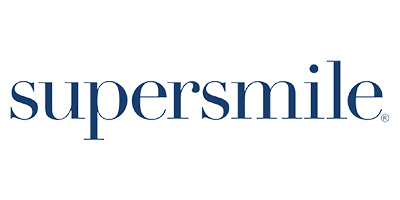 Supersmile is the oral care brand that has been founded on 40 years of proven results. Their use of clean ingredients and innovative technologies have accelerated their success, making them one of the most trusted oral care companies out there.
The brand has been developed by Dr. Irwin Smigel, who is often referred to as the "father of aesthetic dentistry". Dr. Irwin Smigel is responsible for the world's first "tooth-bonding" technique that allows dentists to painlessly fix imperfections, chips, and gaps in the teeth. Wanting to develop his talents further, Dr. Irwin Smigel put his insider knowledge and research to further use by creating the first-ever toothpaste that could whiten and brighten teeth.
Today, the brand boasts a variety of oral care products that are made using safe, clean ingredients. In fact, Supersmile is the number one recommended brand by cosmetic dentists!
All of the brand's toothpastes are powered by Supersmile's proprietary ingredient, Calprox®, as it lifts away stains without causing sensitivity.
Why We Like Supersmile
"An A-lister shine without the sensitivity? We're sold! Supersmile products allow us to wear our cheesiest grin in confidence by brightening up our teeth with their range of impressive toothpastes and dental care must-haves. The brand fuses science together with clean ingredients to enhance the vibrancy of our teeth, making us fall back in love with our smiles."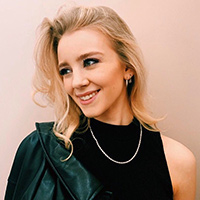 Written by Ellie Child, Content Editor
Where can you buy Supersmile products in the US?
Supersmile products can be bought online in the US from Look Fantastic.
Frequently Asked Questions about Supersmile
Parabens are often mentioned when talking about cosmetic ingredients. Do they feature in Supersmile products?
These products are created without parabens.
Do their ingredients feature Sulfates?
Supersmile are a free-from-sulfates brand.
I only buy brands that don't use animal-derived ingredients or animal by-products. Is Supersmile suitable for me?
The information available tells us that the Supersmile range is entirely vegan-friendly.
Supersmile claims to be cruelty-free, but what does that mean?
As a cruelty-free brand, Supersmile does not incorporate animal testing into its development or production regime, nor does it authorize any third parties to perform animal testing on its behalf.
Do they use alcohol in their formulas?
They avoid using alcohol in their products wherever possible.
Whereabouts is the Supersmile range produced?
Supersmile produce their products in the USA.