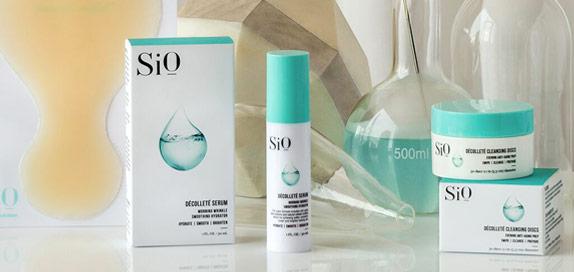 SiO Beauty
Sorry, we currently have no products for SiO Beauty at this time. Sign up for updates below.
SiO Beauty is the brainchild of Gigi Howard: a beauty enthusiast and entrepreneur that started getting chest wrinkles in her late 20's. Wanting to turn back the clock on this specific area, Gigi set out to discover what would soon be the next big thing in beauty.
Gigi initially worked as a model and beauty publicist, which gave her a first-hand insight into how the fashion industry sets an impossible precedent when it comes to women's body image. With that in mind, Gigi set about creating a line of products that boosted the confidence of women everywhere – regardless of age.
Today, SiO Beauty utilizes the benefits of medical grade silicone to improve the texture and tone of all skin types. This special ingredient has been proven to heal scars, making it a key ingredient that features in all of Sio Beauty's products. It took Gigi over 180 prototypes, two clinical trials and four years of development using this special ingredient to get the SiO patch just right.
These powerful, multi-use, medical-grade silicone patches are made to fit like a second skin, providing a comfortable yet compressing action that hyper-hydrates wrinkle-prone zones.