Shaveworks
Embrace the Shaveworks line up of body care, men's grooming and hair care. Be sure that you add a sale alert so that you don't miss out on the brand's discounts and deals.
4 products found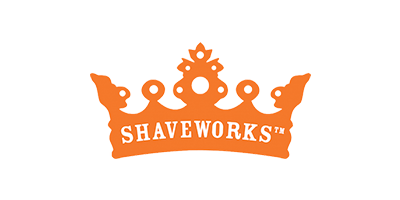 Much like many famous brands, Shaveworks was founded after someone was fed up with the lack of viable options on the market. Anthony Sosnick was so exasperated with the poor quality of grooming products, he decided to take matters into his own hands.
After working as a real-estate developer for over ten years, Sosnick appeared to make a seamless transition into the world of grooming: the brand has become one of the leading names in the industry, largely due to the entrepreneurial prowess of Sosnick.
Despite not having much experience in the industry, years of being a frustrated consumer was the perfect practise to become a figurehead for grooming. Each product is meticulously designed to appeal to every skin type, making Shaveworks accessible to people everywhere.
The majority of products are mostly comprised of natural ingredients, and alongside the brand's charity work, it's easy to see how Shaveworks developed such a large audience
Where is the best place to buy Shaveworks products online?
Products by Shaveworks are sold in the US at leading, well-known online stores, such as eCosmetics and Look Fantastic.
But with such a saturated market, it can be tricky figuring out which is the best place to buy Shaveworks products for the cheapest price. That's where we come in. Cosmetify helps by showcasing all the prices from multiple stores and letting you order online. This means we compare the costs so whether you're looking for body care, men's grooming or hair care, you can easily find the cheapest price on all your favorite bits and bobs.
And if your go-to products are out of stock; you can easily set up an alert and we will let you know when it's available again. Win-win!
Frequently Asked Questions about Shaveworks
Do Shaveworks use Parabens?
Parabens have been used for many years in cosmetics to prolong product shelf life, however there are concerns about their use. Shaveworks features some paraben-free products, use our sort options to find them.