Rahua
Discover the Rahua assortment of conditioners, shampoos and hair masks. Be sure to add a brand alert so that you are always aware of Rahua offers and discount codes.
11 products found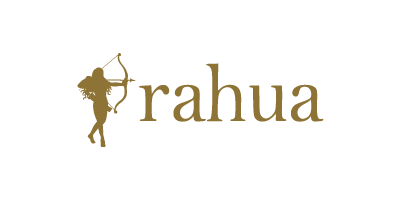 Considering the vast amounts of natural plant life and foliage in the Amazon Rainforest, it's remarkable that so few brands utilize its true potency. Luckily for the customer of Rahua, Anna Ayers, the co-founder of the brand, traveled to South America when she was younger and met her future business partner, Fabian Lliguin.
The two bonded quickly over their love of the great outdoors, especially the precious beauty of the Amazon Rainforest, and sought a plan to make the world aware of its unique importance. Well, as you know, the way to bring fame and recognition to the area was to create a beauty range formed from its natural ingredients – it seems to be a wise move. Here, you can discover the skin-loving products that grace the varying lines from Rahua. Explore the endless benefits of the Amazon Rainforest with the help of this truly remarkable brand
Now, many people around the world use the products formed from the powerful properties of the jungle – products that are also worn by the natives of the area. Rahua truly is a uniting brand.
Relish in healthier, beautified skin to realize your skin's full potential, here at Cosmetify.
Where is the best place to buy Rahua products online?
You can get Rahua products from a number of leading and well-known online stores in the US, including Sephora.
From conditioners, shampoos or hair masks, compare prices across the web to find the cheapest place to order your favorite Rahua products.
Frequently Asked Questions about Rahua
Can I get silicone-free products from them?
There is no silicone in any of their products or formulas.
I don't buy brands that aren't fragrance-free as i find they irritate. Am I ok to buy Rahua?
There's no potentially irritating artificial/synthetic fragrances with Rahua.
Will I find sulfates in Rahua products?
Rahua products do not contain Sulfates.
Am I going to find parabens in their ingredient list?
There are no products from this brand in our database that contain parabens.
I only use vegan-friendly products. Is Rahua for me?
Rahua is vegan-friendly and does not use animal-derived ingredients or by-products in any of its product lines.
Colorant Free
Organic
Silicone Free
Fragrance Free