Why We Like Olay
"You know you can always rely on Olay to deliver high-quality skincare products that actually work. That's why our mums, grandmas and friends all recommend Olay as a go-to skincare brand. Whether you're searching for anti-ageing solutions or simple and straightforward daily moisturisers, Olay have the answer. We love their classic Total Effects Whip and their Retinol24 Night Eye Cream."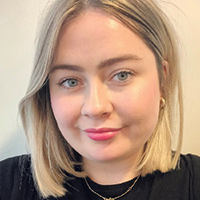 Written by Rebecca Jenkinson, Beauty Editor
13 products found

In 1950, chemist Grayham Wulff created the first Olay product for his wife as an alternative to the greasy, thick moisturizers that were in the market. Dubbed as the 'beauty fluid' it was designed to make her look and feel beautiful.
Today, Wulff's original goal is evident in all of Olay's treatments – so much so that the brand's moisturizers are sold every few minutes, and what better to help women look beautiful than to keep them looking young.
Olay have gone on to achieve international success with a range of skincare products that use cleansing, anti-aging and anti-wrinkle solutions for the modern women. This multi-award winning brand does wonders to the appearance of skin, making it a favorite for women around the world.
Erasing the telltale signs of aging is the highly recommended Daily Regenerist Serum, the ideal treatment for those who are prone to wrinkles around the neck and face. Another favorite is the 7-in-1 AntiAgeing Night Firming Moisturizer, which evens skin tone for a more radiant glow.
Reversing the effects that a busy life, sun exposure and age can have on skin, it's not a surprise that Olay is still a fan favorite when it comes to retaining beauty.
Where can Olay products be bought in the US?
Olay products can be bought online in the US from Look Fantastic and Allbeauty.
Frequently Asked Questions about Olay
Are they synthetic fragrance free?
There are no synthetic/artificial fragrances used in their products.
Where do they make their products?
Olay manufacture their products in North Carolina, the USA.