Le Couvent des Minimes
Shop the Le Couvent des Minimes collection of women's eau de parfum, hand creams & lotions, soaps and much more. Be sure to sign up with us so that you never miss their discounts and deals.
3 products found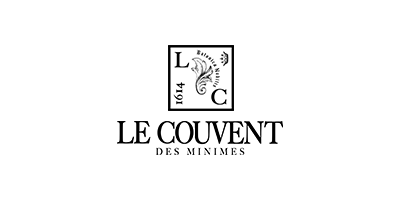 Few brands can boast a lineage like Le Couvent des Minimes.
The name itself refers to a convent in the south of France, founded in 1614. In time, this convent became the beneficiary of numerous unique plants, as renowned botanist Louis Feuillée entrusted them with the discoveries from his continent-spanning travels.
Today, the modern Le Couvent des Minimes pays homage to its history with a collection of exquisite, far-reaching creations.
At the center of everything the brand does are three core concepts. This takes in the idea of noble botany – bringing out the essential nature of an ingredient – but also a thoroughly modern commitment to vegan ingredients and cruelty-free testing. Then there's the art of design, as every aspect of a bottle – from glass type to weight – is part of the overarching stylistic architecture.
If, however, you prefer to experience the fragrance in a different way, then the collection also contains a number of exceptional candles, hand creams and botanical soaps.
Where is the best place to buy Le Couvent des Minimes products online?
You can buy Le Couvent des Minimes products from a variety of stores in the US, including Look Fantastic.
Save money on women's eau de parfum, hand creams & lotions, soaps and more, as we compare the prices across different stores on the web.
Frequently Asked Questions about Le Couvent des Minimes
Are Le Couvent des Minimes vegan-friendly or do their products contain ingredients derived from animals or animal by-products?
The majority of Le Couvent des Minimes products are vegan. However, a handful contain animal-derived ingredients. Vegan-friendly products are clearly labeled across the site.