Boucleme
Explore the Boucleme collection of hair care. Make sure that you add a sale alert so that you never miss Boucleme discounts and deals.
16 products found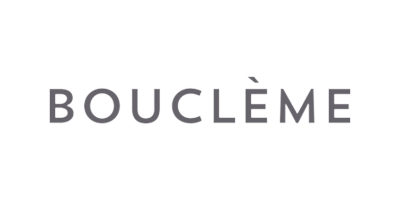 Boucleme are on a mission to redefine what it means to have curls.
They understand the specific needs and difficulties that surround curlier hair types: how hair is both drier and more delicate, how it needs extra nourishment, and how each individual fiber requires strengthening from the inside out.
That's why each Boucleme product is full of high-performance actives, perfect for restoring vitality and moisture to tired hair. With their simple three-step system, the brand gives you everything you need to cleanse, condition and define. Say hello to beautiful, healthy curls that look just as nature intended.
Besides an intense passion for curly hair, the brand is also an advocate for environmental and ethical concerns. At all times, they adhere to strict rules on sustainability and fairness. Fairtrade ingredients are utilized wherever possible, all packaging is recyclable and every ingredient is biodegradable. But it doesn't end there. Boucleme's commitment to naturally-derived remedies means that you'll find no chemical nasties in any of their products. And, of course, they never, ever test on animals.
Tested on real curls, for real curls, these blends are formulated to revolutionize your hair care routine.
Where can Boucleme products be bought in the US?
You can get Boucleme products from a number of leading and well-known online stores in the US, including Look Fantastic and Selfridges.
Whether you're looking for hair care, Cosmetify is here to help you find where they are being sold for the lowest price.
Frequently Asked Questions about Boucleme
Does Boucleme use phthalates in their products?
Boucleme don't put any phthalates in their products or formulas.
Are Boucleme producing their products sulfate-free?
Boucleme products are produced without the use of Sulfates.
Do they formulate their products with Parabens?
Boucleme products are not formulated with Parabens.
Are Boucleme products, formulations or ingredients cruelty-free and not animal-tested?
Boucleme is a cruelty-free brand. To our knowledge it does not test on animals, nor does it ask others to do so on its behalf.
I am a Vegan. Can I use Boucleme products?
The majority of Boucleme products are vegan. However, a handful contain animal-derived ingredients. Vegan-friendly products are clearly labeled across the site.
Does this company operate a Fair Trade policy?
Boucleme operate a Fair Trade supply chain for their ingredients where possible.
Do they use any silicone in their formulas?
Many of their products are silicone-free and can be found by using the filters on this page.
Is alcohol an ingredient in any of their products?
Not all of their products are alcohol-free. Use our site filters to find the products you want.
Do they have any mineral oil-free products?
Some of their products contain mineral oil. Avoid them by using our site filters.
Phthalates Free
Sulfate Free
Paraben Free
Natural