Best Facial Cleansing Brushes
The 7 Best Facial Cleansing Brushes of 2023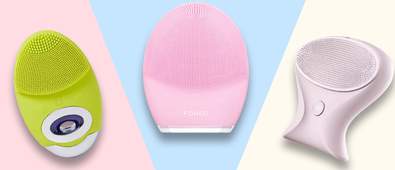 Ever since they buzzed onto the beauty scene, we've been obsessed with concept of electric facial cleansing brushes and achieving our deepest cleanse yet.
Arriving in their effortlessly chic pastel exteriors with the promise of a better complexion, these must-have skin care gadgets have dominated the beauty industry and won over the hearts of celebs and influencers alike.
Facial cleansing brushes are ideal for those looking to step up their cleansing game, as the device offers a thorough, more hygienic clean that reaches deep into the pores to remove that unwanted dirt, oil and makeup.

However, this tool doesn't always benefit everyone. It is important to note that sufferers of eczema, rosacea, acne or sensitive skin may not be able to benefit from a facial cleansing brush as they are simply too harsh to use upon irritable skin types.
Eager to find out what the hype is all about? Us too, which is why we've put our research to the test to discover which is the best facial cleansing brush to invest in and how it all actually works.
Clean up your act in as a little as 60 seconds with this silicone facial brush from FOREO.

Lifting away sweat, dirt and old makeup, this small-but-mighty device delivers high-tech T-Sonic pulsations that reach deep into your pores to wash away all kinds of residue. The best part? There's no need to faff around with buying replacement heads as FOREO guarantees that it will last for the same lifetime as the product itself.
Looking for a new way to exfoliate? If you're fed up with harsh facial scrubs breaking you out (and breaking the bank), invest in the Wahl 4 In 1 Cleansing Brush.
This purifying cleanser brush boasts variable speed settings to break down product build-up that resides deep within the pores. The changeable brush heads also provide a gentle exfoliating action that buffs away dead skin cells without causing irritation, allowing you to complete your skin care and body care routine in less than five minutes.
Looking for a vegan alternative? This cruelty-free facial brush features a dual-sided cleansing head that combines both silicone textures with hygienic bristles to deliver a deep cleanse with every use. Together, this dual-sided brush gently cleans out pores whilst exfoliating and massaging the contours of your face for a refined complexion.
Not looking to splash the cash on a facial cleansing brush just yet? Don't worry, Shiseido have just the thing.
This unsung hero is here to clean up our skin care routines by combining a cleansing and exfoliating action together that hygienically removes makeup. With ultra-soft bristles, this cleansing brush is your fast-track pass to clearer, brighter and youthful-looking skin.
This small and compact brush is perfect those looking for a quick method that busts through dirt and grime to reveal a brighter visage.
Boasting an easy-to-use design, this facial brush can easily be used in the shower and cleaned under the tap for the fast and efficient routine you've been lusting after. Its bristles are soft enough to be used on all skin types, but as usual, sensitive and acne-prone skin types may want to use with caution.
Take your skin care routine on the road with a mini version of everyone's favorite facial cleansing brush. The FOREO LUNA Mini 2 features a truly customizable cleansing experience, boasting eight adjustable speed intensities that work with your skin, not against it.
Instantly banish stubborn blemishes and unclog pores to remove dirt, oil and makeup residue with your new travel buddy!
Recharge your skin care routine with the Clinique Sonic System Purifying Cleansing Brush Head.
This fully waterproof device showcases two types of bristles to ensure your skin is always at the top of its game. The replaceable brush head banishes impurities, whilst ensuring that the skin receives a massaging action that dislodges dirt and residue.
You've learnt the ropes when it comes to electric facial cleansing brushes, now it's time to team it up with a matching cleanser. Find your perfect match with our epic range of skin cleansers to refresh and revive every skin type.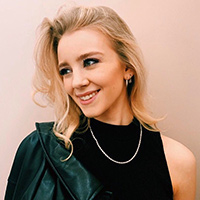 With five years' experience under her belt, Ellie has worked alongside a range of highly regarded makeup artists, giving her a real insight into what consumers should be spending their money on.