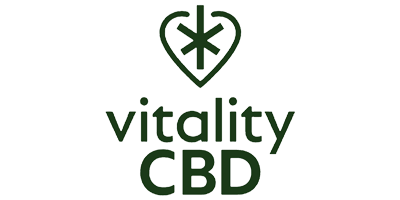 Vitality CBD
Sorry, we currently have no products for Vitality CBD at this time. Sign up for updates below.
Vitality CBD is at the crest of a wave, as users across the UK adopt the wonder cure en masse. In fact, the latest estimates suggest 1.3 million daily users in this country alone. As a result, the brand pairs their creative effort with their role as educators, ensuring that anyone who wants to know what all the fuss is about doesn't just have access to their exceptional products but also knows exactly what's what.
Above all else, Vitality CBD products are both safe and legal, with extensive batch testing ensuring that this will always be the case. You won't find any THC, the element most associated with the recreational use of cannabis, anywhere within these formulas. Instead, the brand taps into the natural synergy of the hemp plant to place a host of wellbeing benefits at your fingertips.
The endocannabinoid system within your own body is responsible for regulating your bodily functions. By introducing a small, targeted infusion of cannabinoids, you can promote homeostasis and boost anything from mood to sleep to immune response. Try it for yourself and you may well conclude that this is a miracle cure deserving of the hype.