2019's Hottest Beauty Brands Ranked
We've taken five major factors into account to reveal the 200 hottest beauty brands of 2019: the increase in consumer interest as shown on Google Trends, the overall brand searches each month, the number of Instagram hashtags and followers, and the brand's 'engagement rate' on the social platform. Taking all of the above into account, it was Huda Beauty which took the top spot, having seen a meteoric rise in the last six years, fronted by founder Huda Kattan, one of the world's richest self-made women.
% Change in
Search Volume

Instagram
Engagement Rate
Huda Beauty

#1
Another day, another palette - at least, that's what it seems like for Huda and her team. The face behind this industry-dominating brand, Huda Kattan, has transformed a beauty blog into a now $1.2 billion empire for 2019. This brand is backed by empowering messages and a strong female role model, perfect for 2019 and beyond.
#2

Anastasia Beverly Hills
Kickstarting the 'brow revolution', Anastasia Beverley Hills have given a new definition to 'brows on fleek'. Known for their infamous Golden Ratio method, their various star-studded collaborations and their wild color choices, is there any wonder ASH is taking the beauty world by storm? Bold moves pay off in 2019.
MAC Cosmetics

#3
Angelina Jolie, Madonna, Kim Kardashian and Elton John - just a few of the names spotted sporting MAC's makeup. MAC have been painting the faces of celebs and mere mortals for over 35 years, yet are still one of the biggest beauty contenders to date. The brand has been constantly successful and it doesn't seem to be slowing down any time soon.
#4

Yves Rocher
Bonjour beau! Founded way back in 1959 by French entrepreneur Yves Rocher, this worldwide cosmetics brand is now present in 88 countries on five continents and employs over 200,000 people. This 50+ year love story stems from a genuine passion for botanics and the authenticity is rewarded by long-term adoring fans.
Florence by Mills

#5
Bursting with young and creative energy, this fun brand stands for positivity, expressing yourself, embracing those things that make you happy and defining beauty on your own terms. She may be young, but creator and Stranger Things star Millie Bobby Brown has made an immense impact on the industry, stopping other beauty brands in their tracks.
#6

Kylie Cosmetics
Kickstarting the lip phenomenon of 'bigger is better' with her launch of the infamous 'Lip Kit', this lady and her brand don't need much explaining in 2019. In under five years, Kylie Jenner has taken her cosmetics brand to new heights, making her brand one of the fastest-growing in the entire world.
Jeffree Star Cosmetics

#7
A brand as iconic as its founder, Jeffree Star Cosmetics is a game-changer for this generation. Bursting with vibrancy and creativity, you can't escape the personality which exudes from these beauty products. Since kickstarting the brand in 2014, it has become a fan-favorite amongst beauty lovers worldwide.
#8

RUDE COSMETICS
Founded with the sole purpose of affordable yet high-quality products, RUDE COSMETICS has emerged from what seems like nowhere. The team behind the brand believe that makeup is the best tool to express your inner you, and their fans are certainly embracing this. Why be nice when you can be RUDE?
Maybelline

#9
It's crazy to think that one of America's biggest makeup brands started out as a small, family-owned venture in the early 20th century, but is now at the forefront of the beauty world.
Their cutting edge, trend-setting shades are loved around the world, with over 500,000 average monthly searches and a social following of just short of ten million people.
#10

FOREO
While they might not be quite as well known as some of the other names in our top ten, FOREO score so highly due to an impressive 118% increases in Google searches compared to last year.
The Scandinavian brand is definitely making waves in the industry with their electric facial cleansers, eye massagers and sonic electric toothbrushes.
Olaplex

#11
Olaplex revolutionized hair coloring with their hair treatment which has been a favorite of the pros for years. It helps to repair bonds in the hair which usually get damaged by the bleaching process and leaves it feeling lighter and brighter after treatment.
The Kardashians swear by this stuff and it's very popular on social media, with 8.5 million mentions on Instagram, making it the fifth most tagged brand on our list!
#12

Too Faced
Too Faced are one the best brands to go to for cruelty-free beauty products, and their popularity recently saw them acquired by the beauty giant Estée Lauder for an incredible $1.45 billion.
If you need any further proof of how much Too Faced are crushing it, they had a line of over 10,000 people eagerly waiting for the drop of their Sweet Peach eyeshadow palette.
Glossier

#13
Glossier are still a relatively new name on the beauty scene, especially when you consider how much they've achieved over the last decade.
They're one of America's biggest beauty brands with a loyal following who love their innovative products, with 2.4 million Insta followers and almost half a million hashtags on the platform.
#14

Dolce & Gabbana
While they're well-known for their fashion and fragrance lines, D&G also have their very own range of makeup products for eyes, lips, face and nails.
The fact that they're such an established brand means that they have a strong social following, with 22.5 million followers on Instagram, the third-highest on our list.
NYX Professional Makeup

#15
NYX are one of the true giants of the beauty world, with 14 million Insta followers and 6.7 million hashtags.
Not only are their products great, but they're also affordable, which has earned them a global following, with a wide range featuring almost every kind of beauty product, sold in over 70 countries around the world.
#16

Bondi Boost
Another of the slightly smaller brands to crack our top 25, Bondi Boost have seen a huge increase of 117% in searches for their shampoo and conditioners.
Their hair growth shampoo has been described as a 'miracle' solution, jam packed with essential oils such as argan, peppermint and rosemary, with lots of users raving about the results on social media, so it's little surprise to see that they've enjoyed such a spike in searches over the last year.
The Body Shop

#17
The Body Shop are a huge brand, reflected in the fact that they receive an average of 861,000 searches a month. Our research also discovered that they were the favored beauty brand in 11 countries around the world, including the UK, Australia and South Africa.
While their annual revenue of $1.4 billion makes them one of the biggest corporations in the beauty world, they haven't lost their heritage of social activism, having taken big steps in fair trade and animal testing, and also have their own charity to support projects working toward human rights and environmental protection too.
#18

Clinique
Clinique have been around for a long time and are one of the best-loved beauty brands around, with around 750,000 monthly searches.
Their products are formulated for maximum results with no irritation and are still as popular today as when they started out over 50 years ago.
Kristin Ess

#19
Kristin Ess is hairstylist to the stars and social influencer with her own line of affordable luxury hair care products which is certainly proving popular with customers, enjoying an 86.8% increase in searches compared to the previous year.
Kristin is also a co-founder of TheBeautyDepartment.com and has built up a large cult following, with over half a million followers on Instagram.
#20

Bliss
Bliss is a cruelty-free skincare brand that has seen a pretty impressive increase of 99.22% in searches since undergoing a revamp last year.
After finding popularity in the 90s with various celebrities, the brand's popularity had been on the wane, but they've launched a whole new range of products, all of which are now cruelty-free.
NARS Cosmetics

#21
NARS started out 25 years ago with a range of just twelve lipsticks, but their product offering now covers the whole of the beauty spectrum and have been at the forefront of the industry ever since.
Despite our research showing that searches have actually dropped by 7.2% for NARS, they remain one of the big names of the industry, with 243,000 monthly searches, 4.5 million hashtags and 7.5 million followers on Instagram.
#22

Fenty Beauty
Rihanna's Fenty Beauty brand has been hugely popular since launching over two years ago, especially for its inclusivity in terms of skin tone and gender.
With over 40 different tones, Fenty has a product to match everyone perfectly and it's affordable too, although we did see that searches for the brand have actually dropped by 22.5%, perhaps as the initial hype from the 2017 launch dies down.
Estée Lauder

#23
Estée Lauder are one of the biggest names in beauty, with loads of smaller brands such as Becca Cosmetics, Glamglow, Smashbox and more, falling under their name, but their own brand is also pretty strong as well.
They've been one of the biggest names in beauty since 1946 and their offering consists of everything from makeup and skincare to fragrances.
#24

MAKE UP FOR EVER
Make Up For Ever scored particularly highly in our index for number of hashtag mentions on Instagram, with an impressive 9 million tags, which put them fourth behind big names such as Huda Beauty, Anastasia Beverly Hills and MAC.
SUVA Beauty

#25
SUVA's range of pro-grade cosmetics have seen a huge growth in popularity since launching in 2015, offering a wide selection of eyeshadow shades, Hydra Liners, lipsticks and illuminators. Their stock has clearly been on the rise, as our research found that global searches for the brand have risen by 82.52% over the course of a year.
The Most Powerful Individuals in Beauty of 2019
Many of the faces behind beauty brands are just as well-known as the products themselves. Already-established celebrities possess a powerful platform in which to shout about their brand, and get their message across. Other beauty entrepreneurs don't have to wait long to transform into influencer superstars… with a little help from their brand.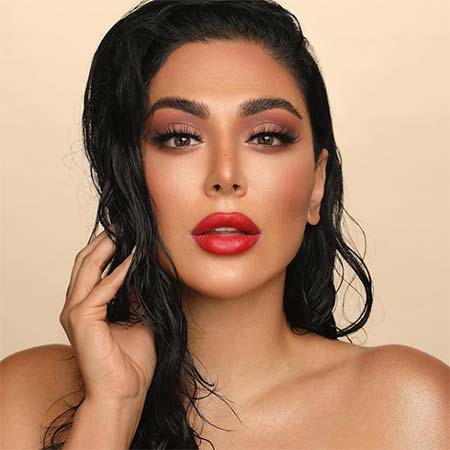 #1 Huda Kattan
Referred to as the "Kim Kardashian of Beauty", Huda Kattan is one of the most powerful people in beauty, having quit her job ten years ago to form Huda Beauty, which is now worth over $1bn.
With a social following of almost 40 million, she's one of the most influential people on Instagram and rakes in an estimated $18,000 per sponsored post.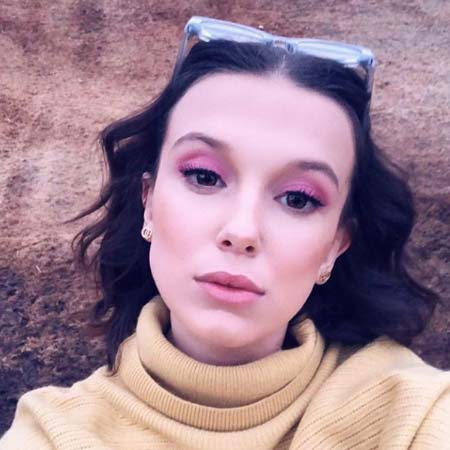 #2 Millie Bobby Brown
In less than a year, this fresh-faced young lady has gone from Stranger Things to beautiful things, capitalizing on her huge popularity amongst Gen Z and launching Florence by Mills, her own vegan skincare and makeup range this year at just 15 years old.
In between working on her own brand for two years, filming two series of the cult Netflix show, campaigning as a UNICEF ambassador, appearing on various magazine covers and much more, she has managed to also become the creator one of the most sought after beauty brands of 2019.
Amongst the hustle and bustle of a crowded market space, Brown is certainly displaying what the future of beauty brands could be.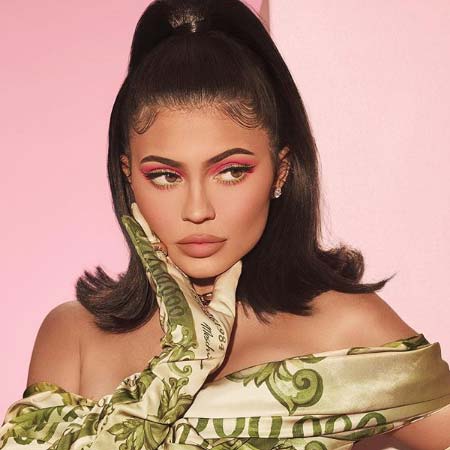 #3 Kylie Jenner
Despite rising to fame as part of the uber famous Kardashian clan, Kylie Jenner is just as well known these days for her beauty career as she is a reality star.
Her Kylie Cosmetics brand is valued at around $900 million, and she herself recently became the world's youngest billionaire at the age of just 21.
She's also one of the most followed people on social media and certainly one of the most influential.
2019's Rising Stars of Beauty
Here are the individuals who have seen the biggest increase in consumer interest compared to 2018 according to Google Trends data.
Note: While Millie Bobby Brown's Florence by Mills line has taken off in a big way, it only launched in August of this year, so we couldn't make a fair year on year comparison.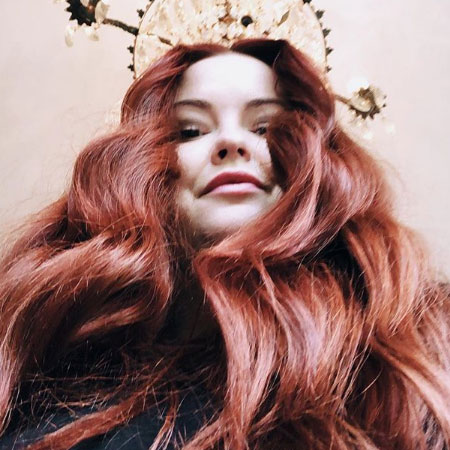 #1 Kristin Ess
This red-headed beauty began with a simple idea; create affordable and luxury hair care and styling products. She wanted to give everyone the dream #hairgoals. In fact, if you've had a lob haircut in the past five to seven years, you can probably thank Kristin.
The celebrity hairstylist, colorist, social influencer and co-founder of thebeautydepartment has over twenty years of experience in this industry, however, 2019 seems to have given her an extra boost, so much so that the interest for her and her products has increased by 86.81% over the last year.
She has publicly noted not being able to afford the higher-end products as a previously struggling artist and her relatable angle now has her audience even more intrigued than ever.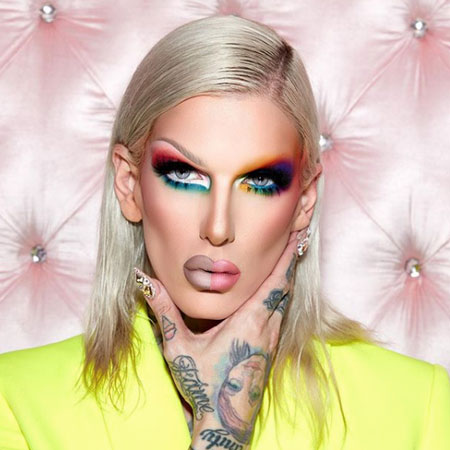 #2 Jeffree Star
The 'self-made' superstar has various titles to his name - internet celebrity, beauty YouTuber, makeup artist, entrepreneur and even singer-songwriter and as of the end of last year, he was the fifth highest-paid YouTube star.
After claiming bankruptcy, Jeffree turned all his efforts into the cosmetics brand, not knowing that it would soon be a multimillion-dollar company. His first release was a collection of velour liquid lipsticks which were quickly followed by highlighter palettes, eyeshadows and even clothing and accessories.
Since then, the YouTuber has shown the industry who is the true star, releasing several more successful collections, including the 'Blue Blood', which sold out within seconds.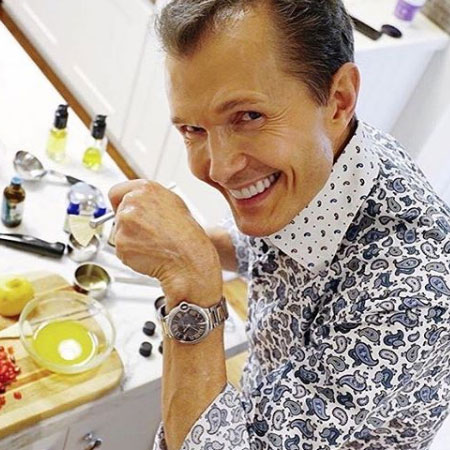 #3 Ole Henriksen
The individual with the third highest increase in searches was Ole Henriksen, whose cult skincare brand is loved by the Hollywood A-list, with the 'Ole Glow' being spotted on red carpets for years.
Born in Denmark but now living in LA, his spa on Sunset Boulevard has attracted celebrities and socialites for over three decades, so he's hardly a newcomer to the scene, but his searches have seen a 36% increase in the last year, so perhaps more people are discovering his A-list products.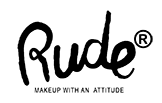 Other influential brands which have seen the biggest increase over the past year include RUDE Cosmetics, FOREO and Bondi Boost, which have all seen an increase of over 100%.
'For The Gram' - Biggest Cult Social Following
A strong social media game is crucial to the success of any brand, but this is especially true when it comes to the beauty industry.
Instagram is generally the platform of choice when it comes to social media marketing for beauty brands, with thousands of influencers and millions of potential customers to show off the latest products and trends, but which names are crushing it when it comes to the Gram?







Instagram is one of the number one places for beauty inspiration and if you search the name of your favorite brand you'll see thousands of people showing off new looks using their products.
But which brands have been mentioned in Insta posts the most? It's no surprise to see top spot taken by one of the most successful beauty bloggers in the world, with Huda Beauty being mentioned 22.7 million times on Instagram.
This was followed by Anastasia Beverly Hills, whose strategy of targeting lots of the smaller influencers over a select group of larger ones has clearly paid off, with 21.9 million mentions on Insta.
When it comes to pure number of followers, Huda once again takes the crown with a whopping 39.3 million followers (that's in addition to Huda Kattan's personal Insta, which has 1.6m followers, and the Huda Beauty Shop account, with 6m).
That's around 17 million more followers than second on the list, MAC Cosmetics, who have 22.9m followers, closely followed by Dolce & Gabbana with 22.5m.
Despite only launching a couple of months ago, Florence by Mills is by far the most engaged-with of the brands that we looked at.
Each post on the account generates around 100,000 likes and 1,600 comments, which is an incredible engagement rate of 11.81%, although it helps when your founder is one of the most famous young actresses in the world, with a huge Gen Z fan base of her own.
It's even more impressive when you consider that the brand in second place (Merci Handy) has an engagement rate of just 2.77%.
In third place was internet celebrity Jeffree Star, whose cosmetics brand receives about 200,000 likes and 413 comments per post, for an engagement rate of 2.71%.
Desirability Factor - The Most Searched Products of 2019
We also analyzed global search volume to find out which are the most desired beauty products of 2019. Popular brands included Estee Lauder for foundation, MAC for lipstick and Maybelline when it comes to mascara, but the big winner was the James Charles eyeshadow palette by Morphe, which received a crazy average of 673,000 searches a month.
Brows -
Glossier
27,100 Searches
Eyeshadow -
James Charles
673,000 Searches
Mascara -
Maybelline
135,000 Searches
Eyeliner -
Maybelline
40,500 Searches
Highlighter -
Becca
50,000 Searches
Blusher -
MAC
18,000 Searches
Foundation -
Estee Lauder
201,000 Searches
Lipstick -
MAC
165,000 Searches
Perfume -
Lancôme
450,000 Searches
Every Country's Favorite Beauty Brand
Perceptions of beauty differ drastically wherever you go. From country to country, brows change, hairstyles are different and even skin care routines are so opposite. But, where would the fun be if it was all the same? So, just what is every country's favorite beauty brand?
A-D
Afghanistan - Dove
Albania - Yves Rocher
Algeria - Yves Rocher
Andorra - Yves Rocher
Angola - Shea Moisture
Antigua and Barbuda - Fenty Beauty
Argentina - Maybelline
Armenia - Yves Rocher
Australia - The Body Shop
Austria - Yves Rocher
Azerbaijan - Yves Rocher
Bahamas - Fenty Beauty
Bahrain - Huda Beauty
Bangladesh - Huda Beauty
Belarus - Yves Rocher
Belgium - Yves Rocher
Belize - Dove
Benin - Nivea
Bolivia - Nivea
Bosnia and Herzegovina - Dove
Botswana - Dove
Brazil - Maybelline
Brunei Darussalam - The Body Shop
Bulgaria - Bioderma
Burkina Faso - Clinique
Cabo Verde - Yves Rocher
Cambodia - Dove
Cameroon - Yves Rocher
Canada - Yves Rocher
Chile - Maybelline
Colombia - Pacifica
Congo - Yves Rocher
Costa Rica - Kylie Cosmetics
Côte d'Ivoire - Yves Rocher
Croatia - L'Occitane
Cyprus - Clinique
Czechia - Yves Rocher
Democratic Republic of the Congo - Nivea
D-K
Denmark - The Body Shop
Djibouti - Yves Rocher
Dominican Republic - Kylie Cosmetics
Ecuador - Kylie Cosmetics
Egypt - Maybelline
El Salvador - Dove
Estonia - Rmk
Ethiopia - Dove
Fiji - MAC Cosmetics
Finland - Yves Rocher
France - Yves Rocher
Gabon - Yves Rocher
Georgia - Yves Rocher
Germany - Yves Rocher
Ghana - Dove
Gibraltar - Kylie Cosmetics
Greece - Estee Lauder
Guadeloupe - Yves Rocher
Guatemala - Kylie Cosmetics
Guyana - Fenty Beauty
Haiti - Shea Moisture
Honduras - Kylie Cosmetics
Hong Kong - Shiseido
Hungary - Yves Rocher
Iceland - Kylie Cosmetics
India - Dove
Indonesia - The Body Shop
Iraq - Huda Beauty
Ireland - Charlotte Tilbury
Israel - Clinique
Italy - Yves Rocher
Jamaica - Fenty Beauty
Japan - RMK
Jordan - Huda Beauty
Kazakhstan - Yves Rocher
Kenya - Dove
Kuwait - Huda Beauty
Kyrgyzstan - Estee Lauder
L-P
Lao - Estee Lauder
Latvia - Bioderma
Lebanon - Huda Beauty
Libya - Dove
Lithuania - Bioderma
Luxembourg - Yves Rocher
Madagascar - Yves Rocher
Malawi - Dove
Malaysia - The Body Shop
Maldives - Fenty Beauty
Mali - Clinique
Malta - Kylie Cosmetics
Mauritius - Yves Rocher
Mexico - Yves Rocher
Moldova - Yves Rocher
Mongolia - Yves Rocher
Montenegro - Yves Rocher
Morocco - Yves Rocher
Mozambique - Nivea
Namibia - Dove
Nepal - Dove
Netherlands - Yves Rocher
New Zealand - The Body Shop
Nicaragua - BH Cosmetics
Niger - Yves Rocher
Nigeria - Dove
North Macedonia - Huda Beauty
Norway - The Body Shop
Oman - Huda Beauty
Pakistan - Huda Beauty
Palestine - Huda Beauty
Panama - Kylie Cosmetics
Paraguay - Maybelline
Peru - Maybelline
Philippines - Dove
Poland - Yves Rocher
Portugal - Yves Rocher
Puerto Rico - BH Cosmetics
Q-Z
Qatar - Huda Beauty
Romania - Yves Rocher
Russia - Yves Rocher
Rwanda - Dove
Saint Vincent and the Grenadines - Shea Moisture
Saudi Arabia - The Body Shop
Senegal - Yves Rocher
Serbia - Maybelline
Seychelles - Dove
Singapore - Estee Lauder
Slovakia - Yves Rocher
Slovenia - L'Occitane
South Africa - C
South Korea - NARS
Spain - Yves Rocher
Sri Lanka - Dove
Suriname - Huda Beauty
Sweden - Yves Rocher
Switzerland - Yves Rocher
Taiwan - Jo Malone
Tajikistan - Huda Beauty
Tanzania - Dove
Thailand - Estee Lauder
Togo - Clinique
Trinidad and Tobago - BH Cosmetics
Tunisia - Yves Rocher
Turkey - Yves Rocher
Ukraine - Yves Rocher
United Arab Emirates - La Mer
United Kingdom - The Body Shop
United States of America - Glossier
Uruguay - Maybelline
Venezuela - Kylie Cosmetics
Vietnam - The Body Shop
Virgin Islands (U.S.) - Dove
Zambia - Dove
Zimbabwe - Dove