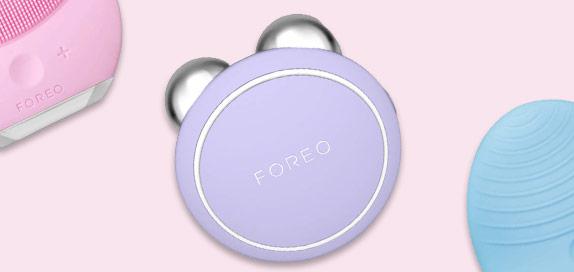 Why We Like FOREO
"If Nokia and IKEA taught us anything as a nation, it was the virtues of clean, efficient Scandi design. Well, you can now add FOREO to that list. Not only are we a big fan of their hygienic, thorough toothbrushes, we've also got something of a soft spot for their unique LUNA designs, which help rejuvenate tired of clogged-up complexions.  "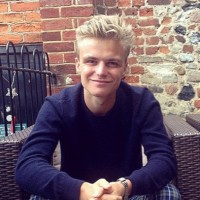 Written by Alex Bryson, Beauty Editor
30 products found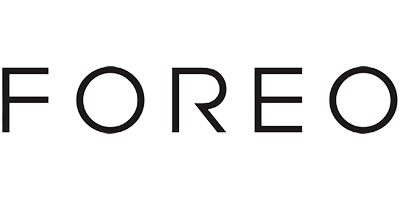 FOREO is a fun-loving brand designed to put some extra pep in your step. After all, the most important part of looking good is how it makes you feel.
The name is short for 'For Every One', neatly encapsulating the brand's mission statement of creating solutions that are not just ground-breaking but also accessible. Professional-level treatments don't have to remain the preserve of the wealthy few. FOREO are committed to detonating old-fashioned designs and crafting sensibly-priced new technologies.
It all started with just two employees at the brand's Swedish headquarters. In only four years, however, that number had risen to 2000 and a staggering 10 million products had been delivered all over the world. One thing that lends FOREO its distinct character is the diverse backgrounds of the staff. It doesn't matter whether you're coming from smartphone design or have been working on automotive braking systems – if you can offer the brand some expertise and originality, you're in.
Where can you buy FOREO products in the US?
You can get FOREO products from a number of leading and well-known online stores in the US, including Cloud10Beauty.
Frequently Asked Questions about FOREO
I usually avoid products that are artificially fragranced? Are FOREO products suitable for me?
Some are not fragrance free. Please either use our filters above or check the product ingredients.
I want to avoid products that contain alcohol. Can I buy from FOREO?
They avoid including alcohol in their formulas where possible.
I have sensitive skin and often experience allergic reactions with cosmetics. Is FOREO suitable for me?
FOREO have a selection of allergy tested (or hypoallergenic) products which can be viewed by using our filters.
Do their formulas contain Parabens?
A number of their products are formulated with parabens (as a preservative). To see their free-from parabens range, use our filters above.
Are FOREO formulas 100% vegan?
More than half of the FOREO products showcased on our site contain animal-derived ingredients or by-products. Therefore, FOREO is not classified as an entirely vegan-friendly brand. Applicable products are clearly marked across the site.
Where do FOREO manufacture their products?
They manufacture their products in Sweden.