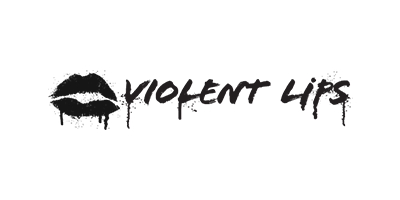 Violent Lips
The cosmetic company, Violent Lips was founded in 2011 by sisters Isabella and Sophia Haddad who as children experimented with temporary tattoos on their lips and 5 year later Violent Lips was born and their trendsetting temporary lip appliqués became famed in the beauty scene.
You can now bring your personality to the forefront with this creative and expressive lip line and the fabulous, innovative patterns. There's something for everyone from glitter and sparkles, animal print to intricate flag patterned lips – I know, it's pretty amazing right?
What's more, all the temporary lip appliques can be applied and sealed just by using water like temporary tattoos from childhood and removing it is just as simple, all you'll need is your chosen oil and a textured wipe.
Plus enriched with vitamins, your lips will be nourished whilst sporting your beautiful Violent Lips and you'll get a glossy, flawless finish that'll last for 4 to 8 hours.
Get picture perfect lips with this spectacular, vegan, family-owned brand.