Total Results
Embrace the Total Results collection of hair care. Don't forget to create an alert so that you are first to know about product offers and discount codes.
1 product found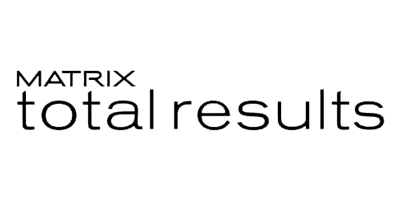 In 1980 husband and wife hairdressers, Arnie and Sydell Miller created their company Matrix. After beginning a thriving eyelash business called Ardell, in the 70's Arnie noticed the retail market was shrinking so sold Ardell to begin doing business in professional hair care and that's how Matrix was created.
The duo began selling expert haircare to beauty salons and professional stylists because it was the hair sector in which they had knowledge and passion for. This passion manifested into authentic and creative formulas that will see Matrix grow as a company and have multiple ranges and collections under the Matrix name.
One being, Total Results that creates beautiful and innovative products for colored hair. Total Results has a range of shampoos, conditioners, treatments and styling products that will nourish your hair without breaking down and dulling your hair color. This amazing and renowned company will give you Total Results and lustrous colored locks, so what are you waiting for?
Where can Total Results products be bought in the US?
Total Results products can be bought online in the US from Beauty Bay.
But with such a saturated market, it can be tricky figuring out which is the best place to buy Total Results products for the cheapest price. That's where we come in. Cosmetify helps by showcasing all the prices from multiple stores and letting you order online. This means we compare the costs so whether you're looking for hair care, you can easily find the cheapest price on all your favorite bits and bobs.
And if your go-to products are out of stock, just set up an alert and we'll let you know the minute it's back.
Frequently Asked Questions about Total Results
Are these products alcohol-free?
When possible, they create products that are alcohol-free.