Ultimate Sunscreen for hair Guide
With our hair guide, you can find out everything you need to know before buying or using the product including can you use spray sun cream on your hair and do I need to protect my hair from the sun. If you're ready to buy or want to see our selection, visit our sunscreen for hair page.
Sunscreen for hair FAQs
Can you use spray sun cream on your hair?
Regular spray sun cream that you use on your body can work as hair protection, but it can also weigh down strands and leave them feeling greasy. If you are using spray sun cream instead of specially developed hair protection products, be sure to thoroughly wash your hair at the end of the day to avoid product build-up on the scalp.
Regular sun creams and lotions can also be used, and can be applied along the parting or on any areas where hair is thinning or balding.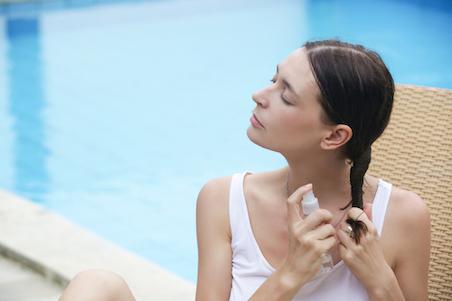 Do I need to protect my hair from the sun?
Just like your body and face, your hair needs protecting from the sun to prevent it from becoming damaged. Whilst wearing a hat or cap when sunbathing does technically count as protection, harmful UVA and UVB rays can still take their toll on your locks. Prolonged exposure to the sun can weaken the hair cuticle and cause split ends and discolouration. Other signs of hair damage caused by the sun include dryness, brittleness, frizz and thinning. It is worth noting that lighter hair colors, such as blonde and bleached, are more vulnerable to hair damage as strands lack the pigment it needs to fight off the sun's rays.
As well as hair damage, skimping on the sun protection can also lead to scalp burn, which not only affects the health of your hair, but is also very painful.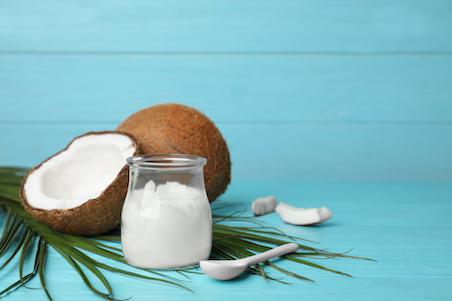 Does coconut oil protect your hair from the sun?
Coconut oil is a great way to keep your hair looking and feeling nourished and healthy, however, it is not the best option when it comes to sun protection for hair. Experts suggest that coconut oil only blocks an estimated twenty percent of the sun's damaging UVA and UVB rays. That means, using coconut oil alone is not a sufficient way to protect your locks from getting damaged. Instead, it is suggested that you combine coconut oil with an SPF of 30 or higher. That way you are keeping hair protected, whilst simultaneously injecting a tonne of nutrients, hydration and shine.
What is the best sun protection for your hair?
There are many types of sun protection for your hair on the market but the best sun protection for hair often arrives in the form of a spray. Sprays are great as not only are they easy to use, but they coat both the scalp and strands with protection and can be used regularly throughout the day, whenever you need to reapply.
You can also discover shampoos and conditioners that are infused with SPF, however protection may not last as long or be as effective. Styling products with SPF, like hairspray, are also an option and make a great quick-fix if you're heading out in the evening when the sun's rays aren't as strong. However, you should keep in mind that some sprays may contain alcohol, which can damage the hair further.
If you're looking to recruit the best sun protection for your hair, then be sure to check out products from Sachajuan, Aveda and PHYTO.