Ultimate Guide to Self Tan Remover
With our tan removers guide, you can find out everything you need to know before buying or using the product including what is the best fake tan remover and how do you take off fake tan. If you're ready to buy or want to see our selection, visit our self tan remover page.
Self Tan Remover FAQs
What is the best fake tan remover?
If you're looking for a special formula that'll wash away old tan quickly, then look no further. Some of the best fake tan removers and erasers come from your favorite beauty brands, such as St. Tropez, Isle of Paradise and Bondi Sands. Foam textures are a popular choice when it comes to self-tan removers as they're kind to skin and leave the body feeling soft and smooth. Bali Body leads the way with their cult-favorite Self Tan Remover.
If you are a frequent tanner, then it's recommended that you use fake tan removers as they are able to get rid of fake tan quickly and efficiently without irritating or harming the skin's pH. They set your skin up nicely for the next round of fake tan application.
How do you take off fake tan?
The secret to removing fake tan is exfoliation. That's right, a good exfoliator will make the process of taking off fake tan all the easier. You can use anything from an exfoliating mitt or a body scrub, or both! Hit the shower, ensure that the water is warm and that skin has had time to soften. Then scrub away, but not too vigorously otherwise you may irritate or damage skin. The scrub will get rid of patchy tan and ensure that skin is left feeling soft and smooth – perfect for the next round.
You can also choose to use fake tan removers. These are special pre-made formulas that help to break down the self-tan on your skin and wash it away. There are plenty of fake tan removers on the market, with some coming from your favorite self-tanning brands.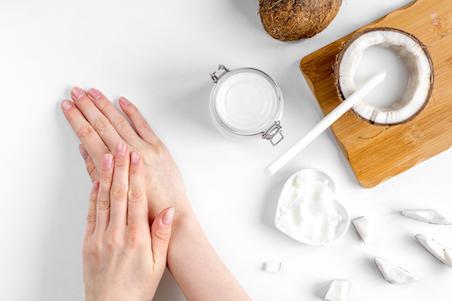 What ingredients remove fake tan?
If you've had a fake tan blunder and need to remove it ASAP, there are many household DIY ingredients you can use. The first ingredient being baking soda. Simply mix two tablespoons with water or coconut oil, apply the paste to skin and leave it for a few minutes before rinsing. The mixture will help to break down large patches of tan.
Other ingredients that can be used include coconut oil and olive oil. Simply slather them over skin and allow them to sit for at least half an hour. When you step into the shower, any remnants of fake tan should slide off your skin, as the oils would have loosened dead skin cells. You can gently exfoliate to help speed up the process and tackle stubborn patches.
Last but not least, toothpaste is a great hack when it comes to fixing minor mishaps, such as over-tanned wrists and fingers. Take a whitening toothpaste and rub it in between fingers or across the areas you want to fix up. You can use an old toothbrush to really penetrate the skin. Wait for 15-20 minutes before washing it off.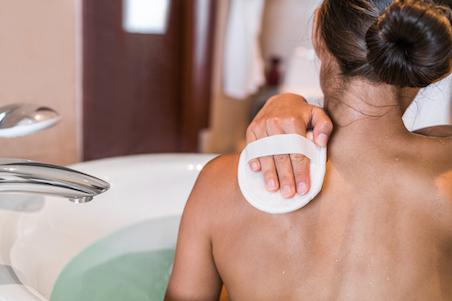 Does baby oil remove fake tan?
The answer is yes! Baby oil is a really efficient way to remove fake tan, especially if you've made a major mistake over a large area. The oil helps to loosen up the dead cells on the surface of the skin that have absorbed color, making it all the easier for tan to slide off when you step in the shower.
Simply coat the areas that you wish to remove the tan from with baby oil. Be sure to lather it up and then let it sit for 15-30 minutes. Hop into a hot bath or shower and watch as your self-tan is rinsed away. You can follow up with a gentle exfoliator to remove any stubborn patches. Overall, skin will be left soft, smooth and seriously clean.