Guide to Self Tan for the Body
With our body tanning guide, you can find out everything you need to know before buying or using the product including should you moisturize before applying fake tan and what is the best fake tan. If you're ready to buy or want to see our selection, visit our self tan for the body page.
Self Tan for the Body FAQs
Should you moisturize before applying fake tan?
Moisturizing before applying fake tan is essential if you want to achieve seamless results. Using an oil-free, lightweight moisturizer on drier areas of skin such as the ankles, knees, elbows, wrists and hands will prevent the tan from going patchy. Be sure to moisturize your entire body frequently leading up to the day you wish to fake tan. Doing this step will keep skin soft, smooth and hydrated, making it easier to apply tan and ensuring longer-lasting results.
What is the best fake tan?
There are hundreds of great fake tans on the market today. making it super easy to find the right formula to suit your needs. They promise a streak-free, patch-free color, with some offering results in less than one hour! The most popular is a foaming or mousse fake tan formula as they are easy to apply, even for beginners. Brands that consistently top the lists of beauty bloggers and editors include St. Tropez, Isle of Paradise, Bali Body, Skinny Tan and Bondi Sands, so be sure to check them out.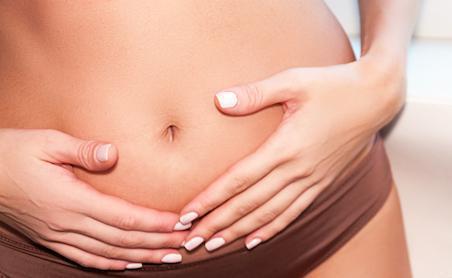 Is it safe to use fake tan while pregnant?
Generally, it is completely safe to use fake tan while pregnant. Modern day fake tans are designed with non-harmful formulas, with the main active ingredient being dihydroxyacetone (DHA) – a non-toxic substance that reacts with cells on the outer layer of the skin. The DHA cannot be absorbed by deeper layers of the skin and therefore cannot harm your baby.
If you choose to fake tan while pregnant, it is best to stick to cream, lotion, water and mousse formulas. Avoid spray tans and spray tanning booths as there is more risk of inhaling substances. You should also be aware of the risk of irritation. During pregnancy, hormone levels can cause your skin to become more sensitive, so be sure to carry out a patch test on a small area of skin before application.
Can you tan naturally while wearing fake tan?
The answer is yes! While fake tanning products are a fabulous way to flaunt a sunless healthy glow, they do not prevent you from soaking up rays and achieving a natural tan. However, it should be noted that self-tanners do not create a barrier over skin or offer protection from the sun's harmful UVA and UVB rays. Your skin can still burn under a fake tan, so be mindful of sun exposure and always apply a good SPF at least 20 minutes before heading out.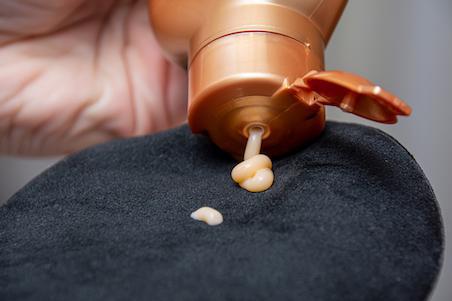 Is fake tan bad for you?
There is no evidence to suggest that using fake tan is bad for you, with many dermatologists and experts agreeing that fake tans are not harmful, if used correctly.
Most modern fake tans use dihydroxyacetone, an active ingredient that only reacts with the top layer of skin to temporarily darken the pigment. As your skin cells naturally shed, fake tan usually last around seven to days, making the effect short-term.
There are some minor concerns that spray tans or fake tans in an aerosol can cause harm as it is easier for the product to be inhaled or ingested. However, this can be avoided by applying fake tan in a well-ventilated space and from a safe distance, being sure to cover the eyes, nose and mouth.
How do you apply fake tan?
The most efficient and effective way of applying fake tan is with a tanning mitt. They ensure an even, non-patchy application and you'll never have to worry about streaks and orange palms again. Simply apply your chosen self-tan formula to the mitt and then sweep it over your body, making sure to cover all hard-to-reach areas. For flawless results, be sure to shave, exfoliate and moisturize beforehand.
If you still need help, find out how to apply fake tan like a pro on our Beauty Hub.