Guide to Dry and Damaged Skin Treatment
With our dry & damaged guide, you can find out everything you need to know before buying or using the product including what are the best treatments for dry skin and what causes dry skin. If you're ready to buy or want to see our selection, visit our dry and damaged skin treatment page.
Dry and Damaged Skin Treatment FAQs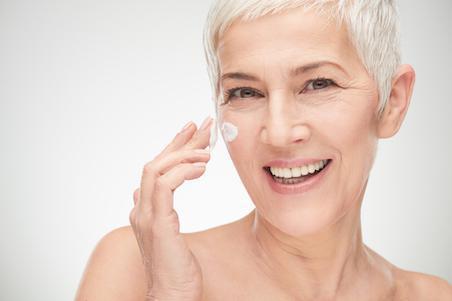 What are the best treatments for dry skin?
Here at Cosmetify, we have a wide range of skin treatments for dry and damaged skin. Whether it's intensive treatments, hydrating lotions or nurturing night creams, there's a product to solve all your complexion woes. Simply use our handy drop-down filters to find the best fit for your routine. Search by skin type, format, brand and even price to find affordable goodies to apply to your face.
The best dry skin on face treatments are the ones which help comfort, protect and soothe the surface of the skin. Luckily, there's a plethora of products to choose from, including formulas from top brands like Vichy, Clinique, Clarins and La Roche-Posay.
If you want more specific recommendations, head to our Beauty Hub to read about the best face masks for dry skin, the best moisturizers for dry skin and the best foundations for dry skin.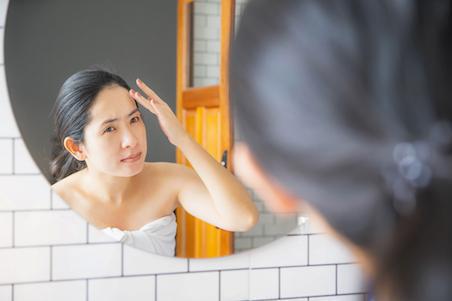 What causes dry skin?
Dry skin is a normal occurrence caused by a number of different environmental and dermatological factors. Eczema or psoriasis are common skin conditions that make people more prone to dry, irritated skin. The weather is also big environmental cause, as cold and hot weather can take its toll on your precious complexion.
Other factors that can affect your skin are your age, hot water, central heating and even harsh soaps. Dryness can also be a consequence of using skin care products that strip your skin of its natural oils. That's why it's important to use nourishing, moisturizing skin treatments to add hydration back into your complexion.
How can I prevent dry skin?
Skin treatments help improve and soothe your dry and damaged skin. Discover moisture-boosting formulations with oils, creams and serums from Cosmetify. These are full of nourishing ingredients and are suitable for even the driest of complexions.
It's also important to avoid harsh ingredients and fragrance within your skincare products. Use our ingredient preference filter to find nasty-free formulas which have been dermatologically tested. This means they are free from known irritants so are suitable for sensitive, dry and damaged skin.
Other top tips include maintaining a consistent skin care routine and listening to your skins' needs in both the Winter and Summer. For example, add a more hydrating formula into your routine if the cold weather has had an adverse effect on your skin. It's also important to stay hydrated, as well as avoiding harsh soaps and hot showers.
How can I repair my skin naturally?
When repairing dry or damaged skin it's important to look out for comforting and wholesome ingredients that won't irritate your complexion further. Stay away from any harsh or stripping formulas, which disrupt your natural oils. At Cosmetify you can search by ingredient preference, which means you can refine your search by specific components.
Top picks include soothing aloe vera, which can help reduce inflammation. Avocado oil and jojoba oil are also great options, as they both moisturize dry, dehydrated complexions, as well as reliving any irritations. Other ingredients to look out for are vitamins C and E, glycolic acid, hyaluronic acid and ceramides.