Ultimate Guide to Dark Spot and Brightening Treatment
With our dark spots & brightening guide, you can find out everything you need to know before buying or using the product including what is the best dark spot corrector and what does it mean when you have dark spots on your skin. If you're ready to buy or want to see our selection, visit our dark spot and brightening treatment page.
Dark Spot and Brightening Treatment FAQs
What is the best dark spot corrector?
Often beauty lovers want to diminish the appearance of dark spots or scars for cosmetic reasons. Some of the best dark spot correctors include brightening ingredients like niacinamide, vitamin C, AHAs and retinol which can help you achieve an even, glowy tone. At Cosmetify, a few of our top favorites come from brands like Kiehl's, Kate Somerville, Clinique and ELEMIS.
Discover these popular beauty brands and more with a few simple clicks. You can even refine your search by ingredient preference and format to find the best option for your skin for the best possible price.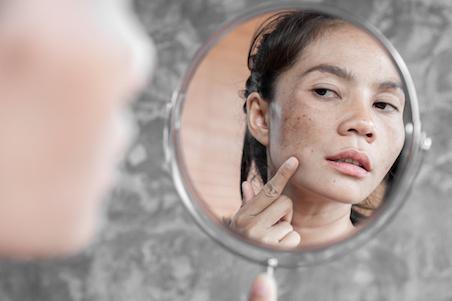 What does it mean when you have dark spots on your skin?
Dark spots on the skin are otherwise known as hyperpigmentation, age spots or sunspots. They are very common but are often found in older people. The spot itself can range in size, usually seen on the backs of yours hands, on your face and across your shoulders. Dark spots can occur after too much sun exposure, as the UV rays produce melanin in the skin. Or, they can be the result of scaring, acne or hormonal changes.
Dark spots aren't usually cause for concern but if you notice any new changes in color or shape, it's always best to check in with your GP. To avoid any new spots, limit your sun exposure, especially around noon and make sure you always where high SPF every day.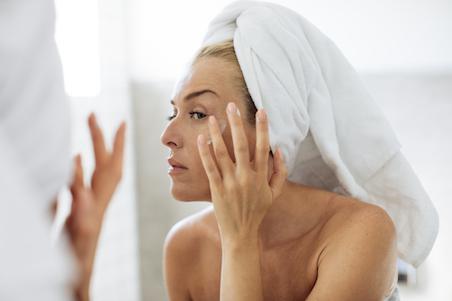 How do you use a dark spot corrector?
Make sure you first cleanse and tone your face as you normally would. Then before applying any moisturizers take your dark spot corrector and gently smooth across your face. Brightening solutions can come in all consistencies and formats. If it's a serum, pat the formula into the skin and leave to absorb before applying any other products. If it's a lotion or cream, gently massage across your face in light circular motions.
If the product contains acids or retinols, use in the evening and make sure you use sun protection with high SPF during the day to protect your skin from sun damage.
Can you get dark spots permanently removed?
Consistently using skin care treatments that are specially designed for darks spots and brightening can help drastically fade and even sometime remove any hyperpigmentation or uneven skin tone. However, fading can take time so requires patience and finding the best formula for your skin type. If you need extra help managing skin care issues, speak to a dermatologist who can recommend the best course of action.
Whether it's from sun exposure or acne scaring, you can find a huge range of products to help you achieve a brighter complexion here at Cosmetify. Discover everything from luxury indulgent formulas to budget-friendly options.