Ultimate Blackhead and Enlarged Pores Treatment Guide
With our blackheads & enlarged pores guide, you can find out everything you need to know before buying or using the product including is there a way to get rid of enlarged pores and what are blackheads. If you're ready to buy or want to see our selection, visit our blackhead and enlarged pores treatment page.
Blackhead and Enlarged Pores Treatment FAQs
Is there a way to get rid of enlarged pores?
Treating enlarged pores is very similar to the way in which you would treat blackheads. To shrink the size of pores you should use gentle exfoliants, such as salicylic and glycolic acid, and avoid creamy formulas that are both heavy and oil-based. Be sure to wash your face twice a day with a mild cleanser and make use of pore-reducing products, such as toners and clay face masks. Serums, especially water-based serums, are also a great alternative to heavy creams, as they provide all the beautifying benefits without clogging pores.
Ultimately, you want to reduce the amount of oil your skin produces and absorbs, as this can cause pores to open wider and become more visible.
What are blackheads?
Blackheads are small, dark bumps that appear on your skin when hair follicles become clogged with dirt, oils and dead skin cells. As the bump is often raised above the skin, it allows air exposure, which in return causes the formation of a blackhead.
Typically, blackheads appear across the nose, chin and forehead but can sometimes form on areas such as the back, chest, neck, arms and shoulders.
Blackheads are classed as a mild form of acne and teenagers, or those that have oily skin, are more prone to experiencing them. Other factors that can cause blackheads include hormonal changes, such as birth control, menstruation and taking certain medicines.
How do you get rid of blackheads?
There are many ways you can minimize the appearance and get rid of blackheads. The most popular option is to cleanse with salicylic acid. Salicylic acid is a superstar ingredient when it comes to blackheads as it purges the deeper layers of skin and breaks down any oils and dead cells that may clog pores. Salicylic acid cleansers are great for daily use, although some people can be sensitive to the ingredient.
Glycolic acid is also an ingredient that can help with blackheads. The AHA boasts exfoliating properties and helps to remove the top layer of skin, as well as excess dirt, oil and bacteria. Start by using it one to two times during the week to minimize the appearance of blackheads.
Other methods include facial cleansing brushes and blackhead extractors. While these tools can be very effective when it comes to removing blackheads, they are also much harsher on the skin and can cause irritation. The key is to only use them once a week.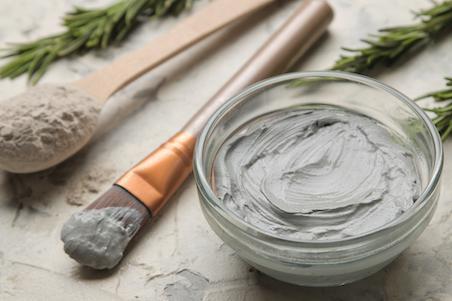 How can you prevent blackheads?
When it comes to preventing blackheads from forming, there are a few steps you can take. The most important being that you should wash your face daily with water and a gentle cleanser, in the morning, evening and after you sweat. This will prevent oil and dead skin cells from laying dormant on your skin and stop them from clogging pores. You should also never sleep in your makeup!
Another way to prevent blackheads is to use non-comedogenic and oil-free products. These types of formulas utilize ingredients that minimize the chances of breakouts and clogged pores, helping you to keep your skin clear.
Lastly, incorporating a clay or charcoal face mask into your skin routine once or twice a week is a great way to dry out the excess oils on your skin and pull out impurities, especially around the T-zone. Not only will they keep blackheads under control but they make the perfect pampering treat.