Ultimate Guide to Face Mist
With our face mists guide, you can find out everything you need to know before buying or using the product including what is face mist and what does face mist do. If you're ready to buy or want to see our selection, visit our face mist page.
Face Mist FAQs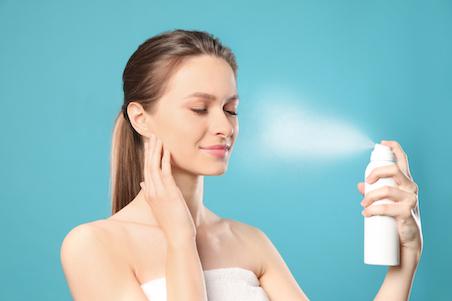 What is face mist?
A face mist is a skin care spray that gives your face a huge dose of hydration. Depending on the brand or the product, they can include a range of nourishing goodies including vitamins, essential oils and nutrients. Although not an essential step in your routine, they are a little luxury that can have tons of benefits for your skin.
To find the perfect fit for your skin care collection, take a look at our vast array of face mists. To refine your search, simply sort by price to find purse-friendly options and ingredient preferences to find nasty-free formulas.
What does face mist do?
A hydrating face mist quenches your skins' thirst, helping combat dry, tired and dull complexions. Whether the cold weather is taking its toll, or you need a cool down on a hot day, face mists work with your skin all year round. Use them daily or throughout the day to soothe the skin after the midday melt.
Face mists are loved by beauty editors, influencers and A-lists alike, thanks to their rejuvenating properties. With one quick spritz, you can easily refresh and revitalize your complexion. Think hydrated and radiant skin in an instant. Better still, a face mist helps smooth the skin prior to makeup application.
What is the best face mist?
Whether you're searching for a glow-boosting formula or a super hydrating spritz, there's a face mist to suit every beauty routine. Here at Cosmetify, we have a huge selection for you to peruse. Some of the best face mists we love come from leading brands such as PIXI, Glow Recipe, Herbivore and Tata Harper. Choose from luxury offerings and affordable must-haves using our handy price filter.
Want to search by skin concern? No problem. Simply pick the best option for your skin type including breakouts, dullness, enlarged pores and dryness. This helps you find the best formula for your skin and takes your routine to the next level.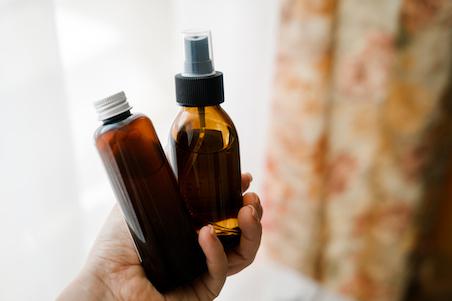 What do I need for a DIY face mist?
If you want to create your own DIY face mist at home, you need a few key ingredients, including vitamin and nutrient-rich essential oils. This includes the likes of soothing lavender, hydrating avocado, calming coconut, nourishing rose hip and invigorating almond. Other hydrating elements you can add are aloe vera, rose water and witch-hazel. When mixing your potion together, you'll also need a spray bottle and distilled water.Simply add a few drops of your favorite ingredients into the water and shake to blend together. Before applying to your face, we recommend patch testing on your skin.
If you're not sure about your mixology skills or want a more natural approach, simply use our filters to find face mists that are free from nasties and are natural, organic and cruelty-free.