Ultimate Eye Cream and Gels Guide
With our eye creams & gels guide, you can find out everything you need to know before buying or using the product including what is the best eye cream and are eye creams really necessary. If you're ready to buy or want to see our selection, visit our eye cream and gels page.
Eye Cream and Gels FAQs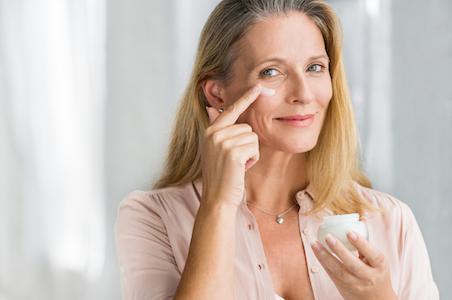 What is the best eye cream?
The best eye creams on the market are the ones that offer the most effective and nourishing results. Search by skin concern to find the best fit for your routine, whether it's to tackle dullness, dark circles, puffiness, fine lines or deep-set wrinkles. At Cosmetify, we have a huge selection of hard-working and hydrating creams and gels.
Discover indulgent, luxury formulas from the likes of Kiehl's, 111SKIN, Ole Henriksen and Sunday Riley. Not to mention, affordable, purse-friendly options from popular brands like Nuxe, Florence by Mills, Garnier and Clinique. No matter your concern, there's an eye cream that helps boost the appearance of your peepers.
Are eye creams really necessary?
It all depends on your skin and what type of results you want to achieve. Of course, eye creams offer a helping hand when it comes to taking care of the delicate skin around your eyes. Whilst they can't offer a cure to all your eye woes, they can help address issues such as dark circles and wrinkles.
To find an effective formula, look out for nourishing ingredients such as hyaluronic acid, collagen, vitamins and ceramides. These goodies help rehydrate the skin as well as offering much-need nutrients. At Cosmetify, you can easily search by ingredient preference to find organic, cruelty-free and vegan-friendly formulas in an instant.
What does eye cream do?
Eye cream helps brighten, hydrate, de-puff and even re-plump the delicate skin around the eyes. Whether it's from aging, tiredness or sun damage, the skin in the orbital area goes through a lot and needs a little extra TLC. Eye creams and gels are the perfect antidote as they use a plethora of nourishing vitamins, nutrients and wholesome ingredients to soothe and smooth the skin – all while combatting puffiness, dark circles, wrinkles and fine lines.
To find a beneficial solution for your eyes, take a look at the hundreds of formulations here at Cosmetify. From lotions to gels and creams to balms, there's a formula and a finish to suit every type of skin and every type of beauty routine.
How do you apply eye cream?
Make sure your skin is clean and cleansed. Then take a small, pea-size amount of the eye cream and dot along the eye contour area, including under the eyes and under the brow bone. Gently pat the cream into the skin using your ring finger as this uses the lightest amount of pressure. It's important to pat the cream, rather than rubbing or dragging across the skin as this can cause irritations and premature aging.
To see results, make sure you consistently apply your eye creams every day in both your morning and evening skincare routine. Not sure when to apply it? If your eye cream has a rich, heavy consistency apply after moisturizing and if it has a light, gel formula apply to the eye area beforehand. This allows the formula to fully absorb into the skin and work its magic.