Ultimate Tinted Lip Balm Guide
With our tinted lip balms guide, you can find out everything you need to know before buying or using the product including can I use tinted lip balm as a blush and what is the best tinted lip balm. If you're ready to buy or want to see our selection, visit our tinted lip balm page.
Tinted Lip Balm FAQs
Can I use tinted lip balm as a blush?
Yes, tinted lip balm can a be a multi-use product in your makeup kit. Not only does it help nourish your lips, it can also add a pop of color to your skin. Simply swipe or dab the formula on the apples of your cheeks and blend out with your fingertips. This gives you a natural and dewy finish that works perfectly on those no-makeup makeup days. You can also apply tinted lip balms to the bridge of the nose for a fresh-faced flush.
However, as the product will have a creamy consistency, we recommend oily skin types stick to powder formulas for more long-lasting coverage.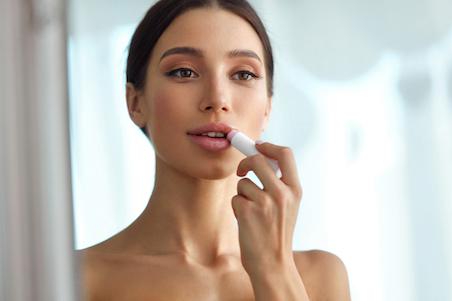 What is the best tinted lip balm?
Discover the best tinted lip balms from popular beauty brands like Bobbi Brown, MAC, Honest Beauty and NARS Cosmetics. With nourishing formulas and beautiful hues, there's a tinted lip balm to suit every skin tone and every beauty routine. Our showcase of big brands and stores allow you to find the best price on all your favorite products.
To find fantastic formulas for your pout, simply use our handy drop-down filter options. This makes it super easy to find cruelty-free balms, nasty-free solutions and the perfect pop of color to match your look. Whether you want rosy pink or classic mauve, we have you covered!
How do you make a tinted lip balm at home?
You need a combination of a few key ingredients to create the moisturizing base, such as coconut oil, beeswax, shea butter and essential oils. Melt all these ingredients into a bowl until it becomes a liquid consistency. Next, add in your color agent to create the tinted hue. This can be either food coloring or natural powders depending on what color you would like to achieve. Mix everything together and pour into a small jar container and pop in the fridge to set. And voilà, you have a tinted lip balm.
If you'd rather save the mixology to the professionals you can discover natural, organic and vegan-friendly brands, here at Cosmetify. Just narrow down your search using our ingredient preference filter.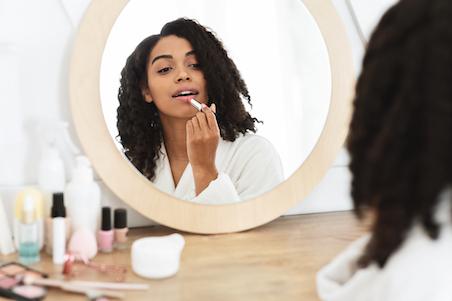 What are the best tinted lip balms for dark skin?
Browse through the virtual shelves to find the best tinted lip balms for dark skin tones. Whether it's a ruby red, precious peach or beautiful brown, you can easily find the perfect hue for your skin. We've collated all your favorite and exciting new releases so you can compare prices to find the most affordable, yet high-quality formulas.
Long gone are the days of weird smelling and barely-there lip balms, instead the beauty industry is now full to the brim with luxurious formulas enriched with protective and soothing properties, as well as intense color payoff. Tinted lip balms are truly a handbag essential for midday top ups and easy breezy makeup looks.