Ultimate Lip Scrub Guide
With our lip scrubs guide, you can find out everything you need to know before buying or using the product including what does lip scrub do and how do you use lip scrub. If you're ready to buy or want to see our selection, visit our lip scrub page.
Lip Scrub FAQs
What does lip scrub do?
A lip scrub exfoliates your pout. It is the perfect potion to help prep and prime the lips for lipsticks and glosses. It uses hydrating and nourishing ingredients to not only remove any dead, flaking skin, but it also provides a much-needed boost of hydration to prevent any future dryness.
Scrubs are one of the best treatments for your lips, as they help smooth and soothe the skin. Here at Cosmetify, we have a range of out-of-this-world formulas for you to choose from. Simply use our drop-down filters to refine your search to find the best option for your lip care needs.
How do you use lip scrub?
Make sure your lips are clean and free from any makeup products. Then take a small amount of your favorite lip scrub from the pot and apply to your lips with clean fingertips. Gently rub in circular motions to help scrub away any flaking or chapped skin. You can also use a soft, clean, damp toothbrush to help work the product into the lips and add an extra step of physical exfoliation.
Then leave the formula on your lips for a few minutes to allow the hydrating ingredients to absorb into the skin. To remove, take a lukewarm, damp washcloth and wipe away the excess. Finally, pat your lips dry and apply your favorite nourishing lip balm or oil.
How often should I use lip scrub?
Just like a body scrub, you shouldn't over exfoliate your lips - especially if you have extra sensitive skin. So, to make sure you don't cause any irritations or redness, you should aim to use a lip scrub only once or twice a week. Use more or less depending on the dryness and sensitivity of your lips. Remember to gently rub the product into the lips using light pressure and if at any moment they feel irritated, stop using the scrub and allow your lips to heal.
Make sure you also follow up your lip scrub with nourishing lip treatments, oils, masks and balms to help moisture your pout. This protects and nurtures the delicate skin on your lips, keeping them soft, smooth and supple.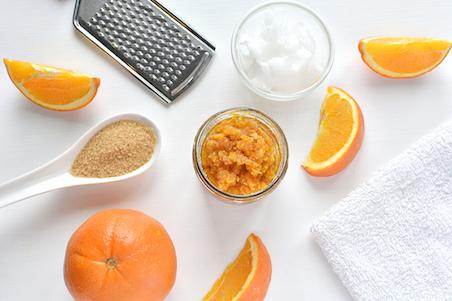 How do you make your own lip scrub?
When making your own lip scrub, you'll need nourishing ingredients and a gentle form of exfoliation. Top components to look out for are coconut oil, honey, olive oil, essential oils and brown sugar. The sugar helps gently exfoliate, while the other ingredients add a big dose of hydration to your lips. Create your own personal variation and mix it all together in a small jar until you get a lip scrub consistency.
However, if you don't fancy creating your own lip scrub recipe, you can always check out our range of affordable goodies. From natural options to cruelty-free ingredients, we have lip scrubs to suit every preference and every type of skin care routine. Just use our filters and categories to refine your search by concerns, benefit and skin type.
What is the best lip scrub?
At Cosmetify, we have a wide range of nourishing, hydrating and plumping lip scrubs for you to choose from. Not only do they help remove dry, flaky skin, but they also enhance your lips for the perfect kissable pout. So, whether you prefer a handy lip scrub pen or natural exfoliating lip product, there's something to suit every skin type and every lip care routine.
Find affordable must-haves from the likes of e.l.f Cosmetics, NYX Professional Makeup and Project Lip. Or, indulge in luxury lip scrubs from Fresh, Tom Ford and Fenty Beauty. With budget-friendly options and nasty-free formulas, you can find the best lip scrub for you within a few simple clicks.