Guide to Cream & Gel Masks
With our cream & gel masks guide, you can find out everything you need to know before buying or using the product including how do you use mask cream and are gel masks good for your face. If you're ready to buy or want to see our selection, visit our cream & gel masks page.
Cream & Gel Masks FAQs
How do you use mask cream?
It's super easy to use mask creams. First make sure you start with a makeup-free, cleansed base. Then with your fingertips gently massage the cream onto your dry face, concentrating on the areas you want to target more. For example, if it's a hydrating mask you may want to focus on the drier areas like the cheeks. Make sure you apply an even layer and avoid getting the cream on your lips, eyes or in your eyebrows. Be extra careful around the eye area, in order not to cause any irritations.
Then it's time to sit back and relax. Let the cream mask get to work in 15 to 20 minutes. Then rinse your face and use a lukewarm, damp face cloth to remove any excess. Follow up with your favorite nourishing goodies for the ultimate pamper moment.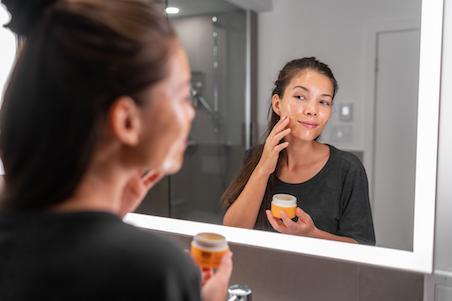 Are gel masks good for your face?
The simple answer is yes. Depending on what results you want to achieve, you can find a face mask to fit seamlessly into your skincare routine. Redness? Dehydration? Dullness? No matter your concerns, there's a gel or cream face mask to soothe, nourish and protect your skin in matter of minutes.
Most gel face masks offer an intense burst of hydration with highly concentrated ingredients. These absorb into the skin to help soothe stressed out, sensitive complexions. Enriched with a plethora of goodies, you can find the best face mask using our handy filters, such as format, brand and skin type.
If you want to know more about the best face masks for your skin type, read our blog on the Beauty Hub!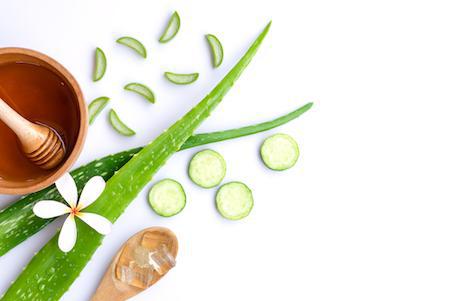 How do you make an aloe vera gel face mask?
You can create your own gel face mask at home using pure aloe vera mixed with natural ingredients like honey and rose water. Simply mix your chosen parts together and gently apply to the skin. We do recommend patch testing any recipes though to make sure they won't cause any adverse reactions or irritations. Allow the cooling and soothing aloe vera to get to work and then rinse off after ten minutes.
However, if you don't fancy whipping up your own formula at home you can leave it to the professionals. At Cosmetify, use our ingredient preference filter to refine your search by aloe vera. This is the best way to not only search by specific components, but also find natural, cruelty-free and vegan-friendly formulas.
How often should you put a cream mask on your face?
It all depends on your skin type, but we recommend you use cream masks on your face three times per week. They are an ultra-nourishing option, which make the perfect antidote to dull, tired and lacklustre skin. Unlike charcoal and clay masks, cream formulas tend to be more hydrating, which means they are kinder and gentler on your face.
Not sure what mask to pick? Discover hundreds of options here at Cosmetify. With top brands like Drunk Elephant, Summer Fridays, Clinqiue and more, we have everything you need to nurture, protect and replenish your beautiful complexion.